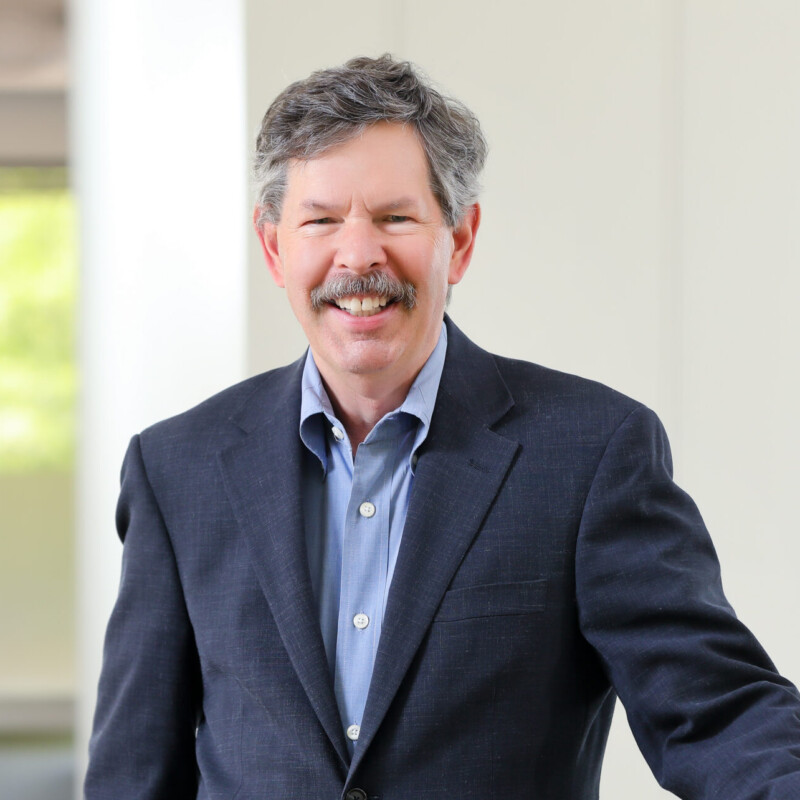 Jack Carman
FASLA, LLA | Director of Landscape Architecture
Jack has over 30 years of experience in analyzing, planning, designing, and managing outdoor spaces. Throughout his career, Jack has created over 100 landscape plans in 18 states throughout the U.S. for assisted living and Alzheimer's residences, adult day health care centers, skilled nursing facilities, continuing care retirement communities, hospitals and educational settings.
As Director of Landscape Architecture, Jack specializes in designing learning gardens for academic environments, therapeutic gardens for senior communities and healthcare facilities, and landscapes for corporate settings. He is passionate about collaboration with his project team members and connecting people with the natural environment. His excellent communication skills and dedication to his craft have helped drive his success.
Jack has designed over 30 memory care/Alzheimer's gardens. He has edited and contributed to "Re-creating Neighborhoods for Successful Aging," published by the Health Professional Press. He contributed to "Interaction by Design" and "Complementary and Alternative Medicine for Older Adults." He has written numerous article for various publications. He is a speaker at national conferences on therapeutic gardens, where he shares his insights on the field.
Active in many professional organizations, Jack has been a Trustee of the American Society of Landscape Architects, Founder and Co-Chair of ASLA Therapeutic Garden Professional Practice Network, Co-Chair of the ASLA/Alzheimer National Therapeutic Garden Program, and Past President of the NJ ASLA Chapter.
Jack is a Fellow in the American Society of Landscape Architects. He earned his bachelor of science in Landscape Architecture from Rutgers University.