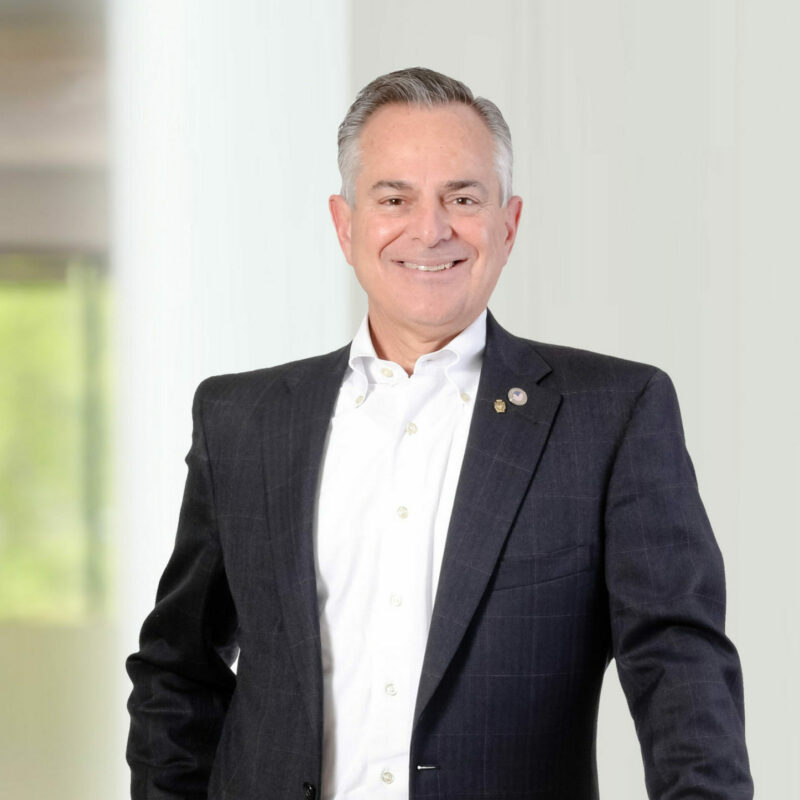 Anthony Donadio
AIA, NCARB | Principal
Anthony brings over 45 years of experience in architecture, design, and project management to the Spiezle team. His keen attention to detail, and in-depth knowledge of the design process are vital assets in his role as Principal at Spiezle. He's helped build a range of structures, from K12 and higher educational facilities, to healthcare, governmental, residential housing, and commercial buildings.
Anthony believes that the architectural arrangement of an institution is shaped by that institution's philosophy, and that giving form to an institution is giving purpose and meaning to its life. As he strives to create buildings that are of their place and the people they serve, Anthony synthesizes the needs of the client, the vision, technical knowledge, and his architectural experience into the best economical design and aesthetic solutions for each project.
He is active in the community, and served as a board member of the Indian River Hospital Board, American Cancer Society, First National Bank and Trust Company, Indian River County Chamber of Commerce, Indian River County Construction Board of Codes and Appeals, Exchange Club Center for the Prevention of Child Abuse, Indian River County Historical Resource Committee, and the Italian American Civic Association. He also served as President for a variety of executive boards and civic community committees.
Anthony earned his Bachelor of Science in Architecture from Ohio State University.