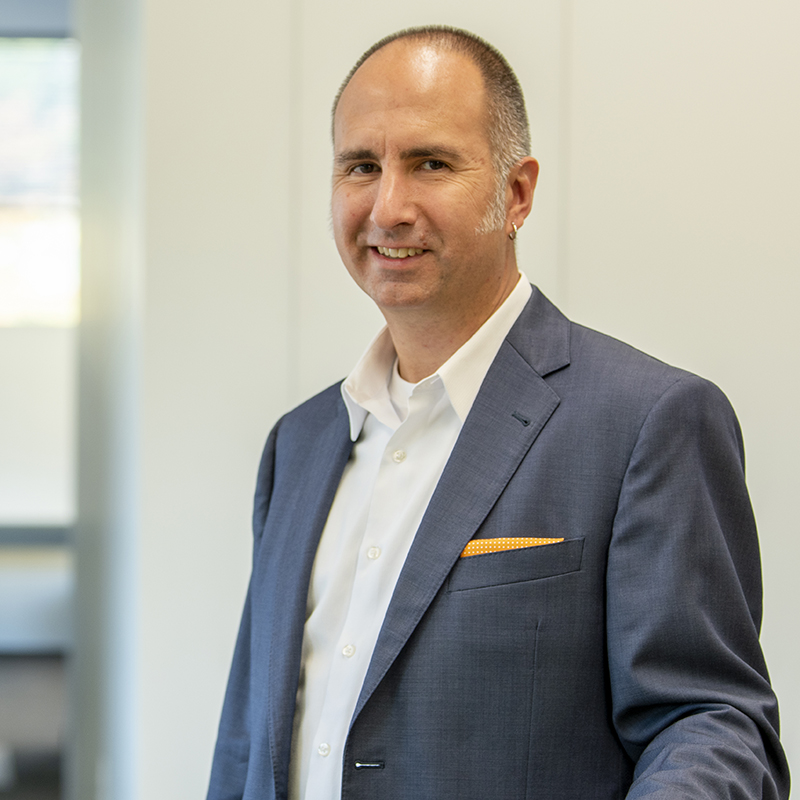 John Wright
AIA, LEED AP BD+C | Principal
Since joining the firm in 2004 as a project architect, John's technical capabilities, dedication to his clients, enthusiasm and collaborative nature have made him a valuable member of the Spiezle team.
As a Principal, John focuses on guiding and educating clients in the higher education sector, through a holistic process and sustainable methodologies, to enhance their campus environments and to achieve their strategic vision.  He possesses critical expertise in programming, management and implementation, assisting his clients in identifying opportunity and creating dynamic solutions.  His building design and campus planning experience position him to successfully lead programming, design, and construction phases for any project type; including academic spaces, laboratories, student centers, administrative offices, athletic centers, and performance spaces. John is dedicated to his clients and their mission, consistently exceeding their expectations, which is illustrated by the significant number of repeat clients he serves.
John's passion and commitment, coupled with a depth of experience and knowledge, have been instrumental in positioning Spiezle as thought leaders in higher education. In addition to the exceptional client service he provides, John has earned numerous accolades and awards for his project designs, is an active member of several industry organizations, and has presented at various conferences.  He is most proud of the long-standing committed relationships that he has built with his clients and industry partners, and the positive impact that his efforts have had on the built environment and the communities that he serves.
John has also been pivotal in many intra-office initiatives, including staff mentoring and development and employee-ownership awareness. Outside of the office, he enjoys cooking, gardening, traveling, photography, and coaching soccer.
John earned his Bachelor of Architecture from Thomas Jefferson University (formerly Philadelphia University).