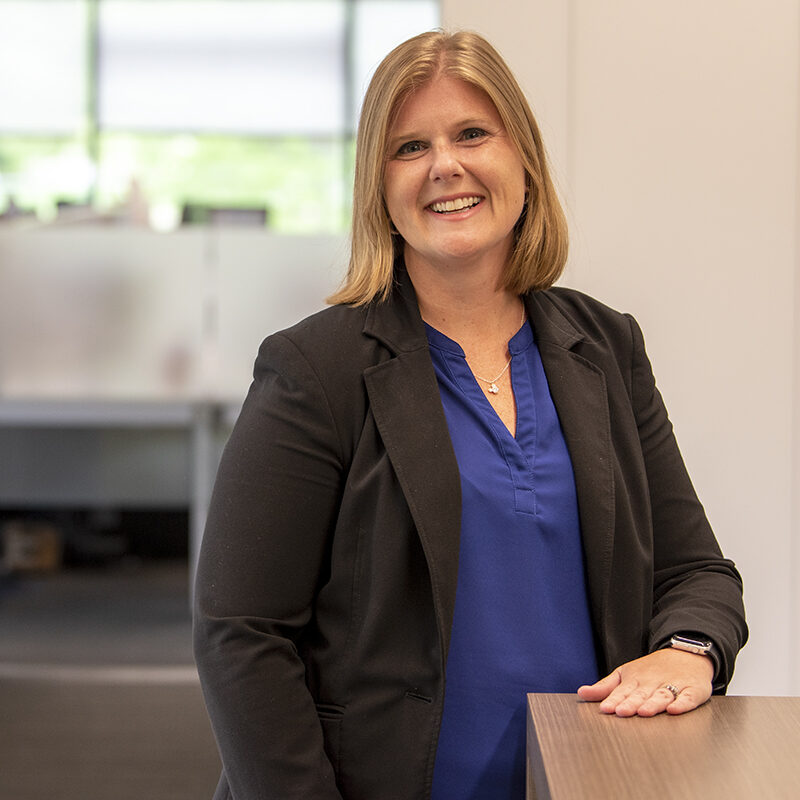 Melissa Garlatti
Director of Construction Administration
With nearly 20 years of experience in the industry, Melissa oversees the firm's construction administration practices while constantly looking for ways the firm can improve and grow. From facilitating lecture series to helping improve internal processes to mentoring less experienced staff, Melissa is a true team player who shares her experiences from her site visits to allow numerous staff members to benefit from her knowledge. She is also instrumental in improving the firm's internal QA/QC department. Melissa has an extensive background in construction project management in all project types. Melissa also stays up-to-date with cost information and construction trends to ensure that she is keeping her clients informed of any potential implications in their construction project progress.
Melissa is active in the community. She is currently the Chairperson for St. Matthias School's annual Tricky Tray event and on the Board of Trustees for the Cedar Hill Swim Club where she serves as the Chairperson for both the Swim/Dive Team and the Events Committee.
Melissa received her bachelor's degree in Electrical Engineering from the University of Pennsylvania.