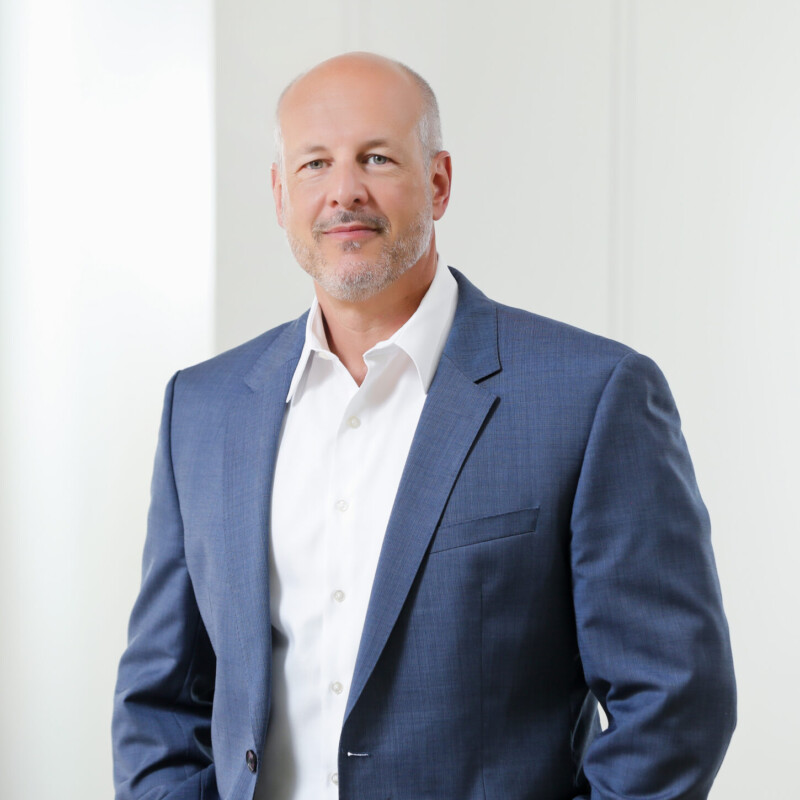 Thomas S. Perrino
AIA, LEED AP | President & CEO
A long-standing member of the Spiezle team, Tom began his career as a Project Architect, overseeing and contributing to hundreds of projects across multiple industries. He rose through management ranks to become President, CEO, and Chair of the Spiezle Board of Directors. Under his leadership, entrepreneurial drive, and strategic vision, Tom has increased firm revenue, profit margins, and stock valuation.
In his role as CEO, Tom oversees all day-to-day operations of the firm across all market sectors. His core focus is the alignment of management with the values, vision, and mission of Spiezle. His leadership in strategic acquisitions continues to expand the presence of Spiezle both geographically and in different market segments.
Communication and relationship-building are at the heart of Tom's daily execution of Spiezle's smart-growth approach. His design work in high-profile public and higher education projects has made him a sought-after speaker at various trade events. Tom has been published in several media outlets; demonstrating his vast knowledge and thought leadership within the A/E/C industry.
Active in the community, Tom serves as Chair of the Mercer County Community College Architectural Advisory Committee, and is a member of The Hamilton Partnership Community Board and the LaSalle Academy Long Term Planning Committee. He also serves as the second Vice Chair for the Hamilton Area YMCA Board of Directors, and participates in several chambers of commerce.  Tom is a former member of the Ewing Township Historic Preservation Committee and the Hopewell Township Planning Board.
Tom received his Bachelor of Architecture from Temple University and successfully completed the University of Pennsylvania's ESOP CEO Leadership Program.