Thomas Perrino Appointed to Managing Principal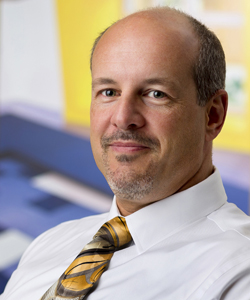 Thomas S. Perrino, AIA, LEEDap, a principal at Spiezle Architectural Group, Inc., has been appointed to the new position of managing principal.
Perrino will have operational oversight in expanding the firm's markets, geography, and client base. In conjunction with his new responsibilities, he will continue to support the higher education and corporate/commercial markets.
"The executive team and Board of Directors are very pleased that Tom will be taking responsibility to help steer the operations of the firm into new arenas, said Scott Spiezle, chairman of the board for Spiezle Architectural Group. "He has an ideal set of skills and experiences drawn from his collaboration with colleagues and clients. Tom is a proven leader."
"Spiezle has many of the best thought leaders in the industry, and I am honored to help advance its mission," said Perrino. "I look forward to my ongoing partnership with the firm's leadership, as we continue to provide high quality design, service, and value to our clients."