Cooper Primary Care and Specialty Services Renovations at Brace Road | Cooper Health
Spiezle worked collaboratively with Cooper University Health to revitalize their existing Primary Care and Specialty Care Facility on Brace Road in Cherry Hill, New Jersey.
patient focused
This two-story building is comprised of approximately 20,500 SF across the Garden Level and First Level, joined by a monumental staircase. The Brace Road location was Spiezle's opportunity to introduce an updated Cooper Look to an existing practice space. Spiezle created a new, enhanced exterior façade leading to a central entrance filled with an abundance of natural light through the installation of skylights. Along with the natural lighting, the canopied front entrance allows for ease to the new central registration area as well as self-check in kiosks, as desired. Spiezle created multiple exam pods, each having a centralized MA station and adjacent support spaces. This approach allowed for enhanced workflow for providers and wayfinding for Patients.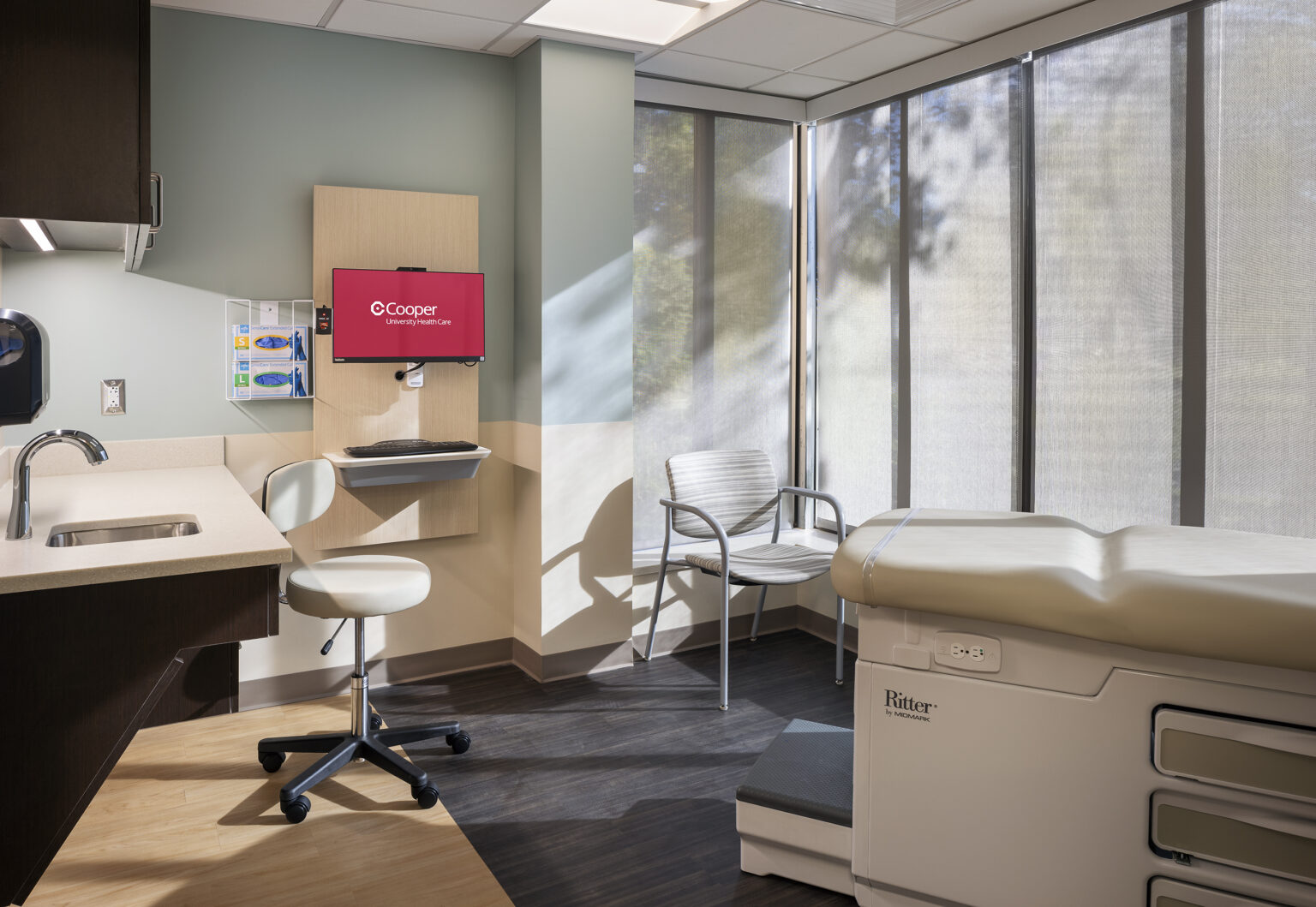 Location: Camden, NJ
Size: 20,500 SF
Services: Architecture; Interior Design