Corporate Building | Confidential Client
This global provider of assessment programs needed a corporate office that exemplified its uncompromising commitment to producing education and workplace communities. To support that mission, Spiezle designed an exceptional working environment complete with open work stations, collaborative "break-out" spaces, unassigned rooms for confidential dialogue, and a central pantry and kitchen area. The new workplace environment enables and fosters greater team collaboration.
high-performance office
The new, high-performance, 105,000 SF office building sites on a 335 acre campus in New Jersey. Site approvals were previously completed and include parameters and requirements for building footprint, area, height and location on the campus, which guided the design and planning process for the building. The building incorporates sustainable principles for improved occupant comfort and health, diminished energy and water use, and an overall reduced impact on the environment. The building is certified LEED Silver NC.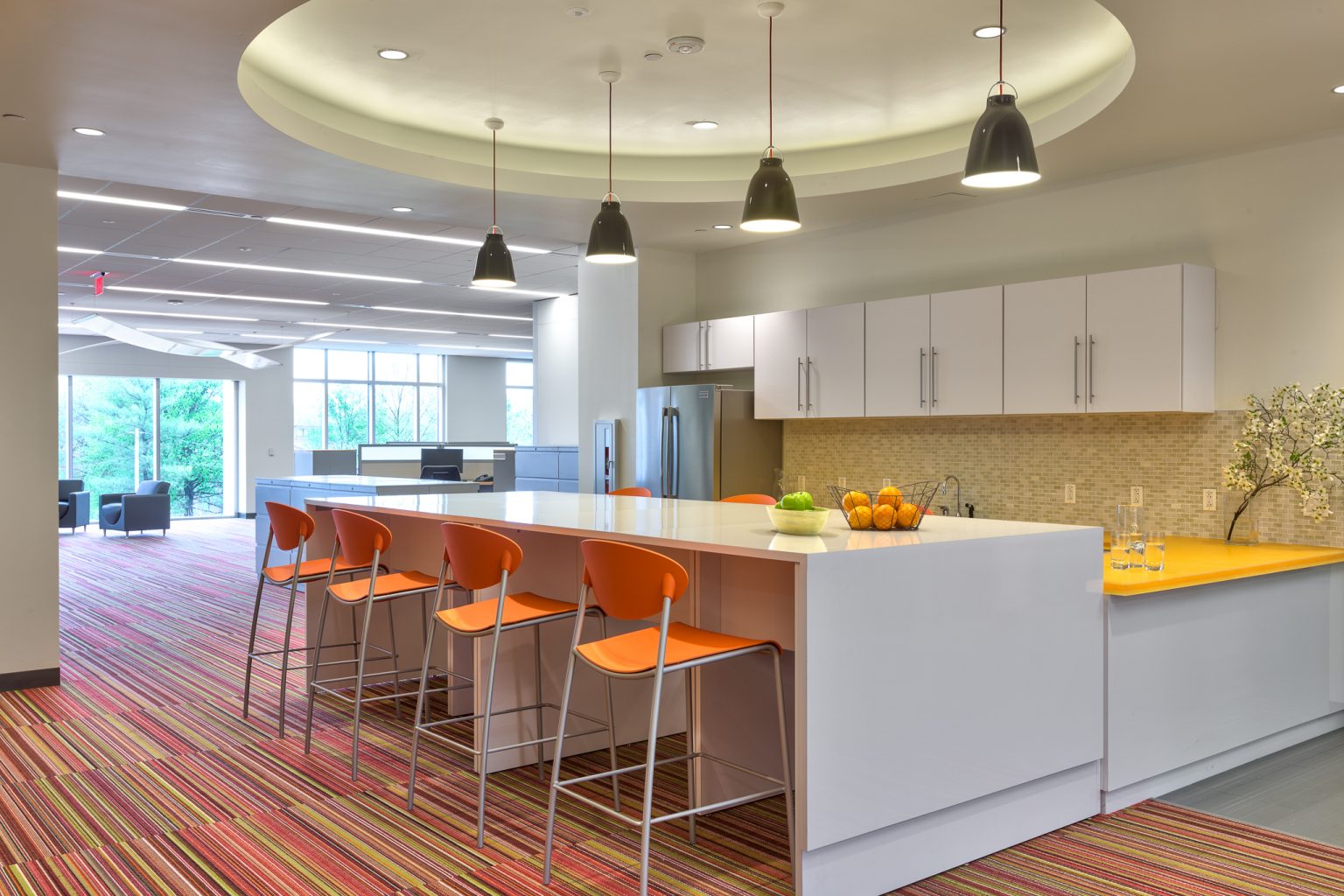 Location: Princeton, NJ
Size: 105,000 SF
Services: Architecture; Interior Design