Corporate Headquarters | Spiezle
When Spiezle moved its headquarters from Trenton to Hamilton, New Jersey, and in response to the firm's continued growth, the Spiezle team designed a modern, more efficient space to accommodate increased services, staff, and a strengthened focus on the design side of its business. The expanded Hamilton headquarters is an open-layout, contemporary space of approximately 15,000 SF, which is built to inspire transparency, collaboration and creativity through a combination of open work spaces and smaller gathering areas.
dynamic workplace
The office was configured for optimal efficiency with all staff housed on one floor versus the previous three floors. Driving its vision for sustained expansion, the office can house an estimated 60 employees, including a build-out potential for future expansion. Natural light and daylighting were essential elements during the design process, and were combined with sustainable strategies to reduce energy usage. Furniture was specifically designed with a low horizon allowing natural light to flood the space, and additional elements include a fully-equipped pantry and a small gym with a shower room. The culmination of this new office space is a true reflection of the company's intensely creative and team-oriented culture.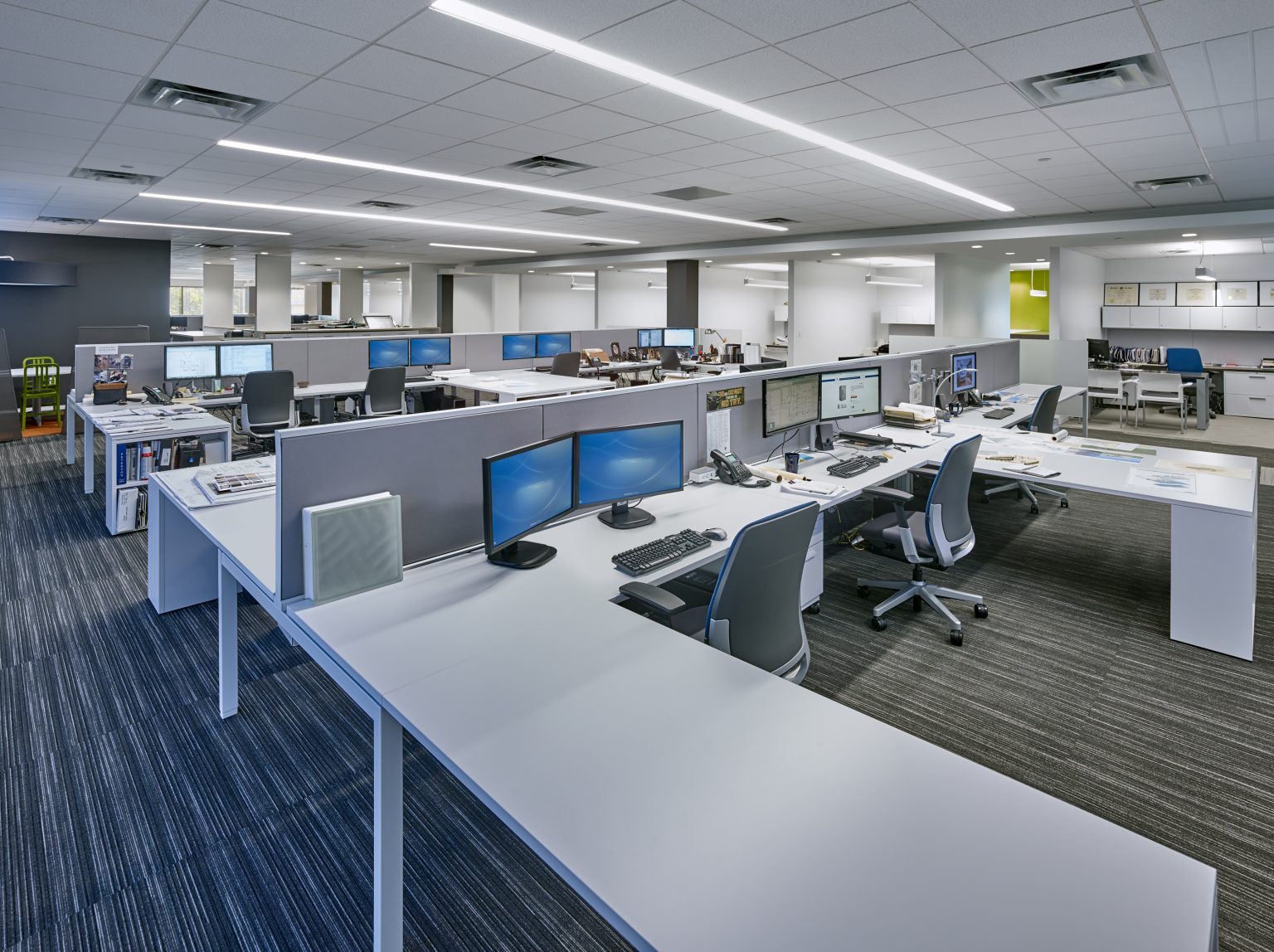 Location: Hamilton, NJ
Size: 15,000 SF
Services: Architecture; Interior Design