Cranberry Café | Rider University
As part of ongoing renovations at the University, the Cranberry Café and the Pub were renovated to enhanace dining options while improving the functionality and flow of the space. The new design creates an open 'street feel,' with various food choices and dining options.
modern dining
The space also integrates the faculty and staff dinning and provides flexible seating zone with technology for students to work and play. Outside, the patio was transformed to provide additional seating while enhancing the dining experience for the students and creating more opportunities for social and cultural events.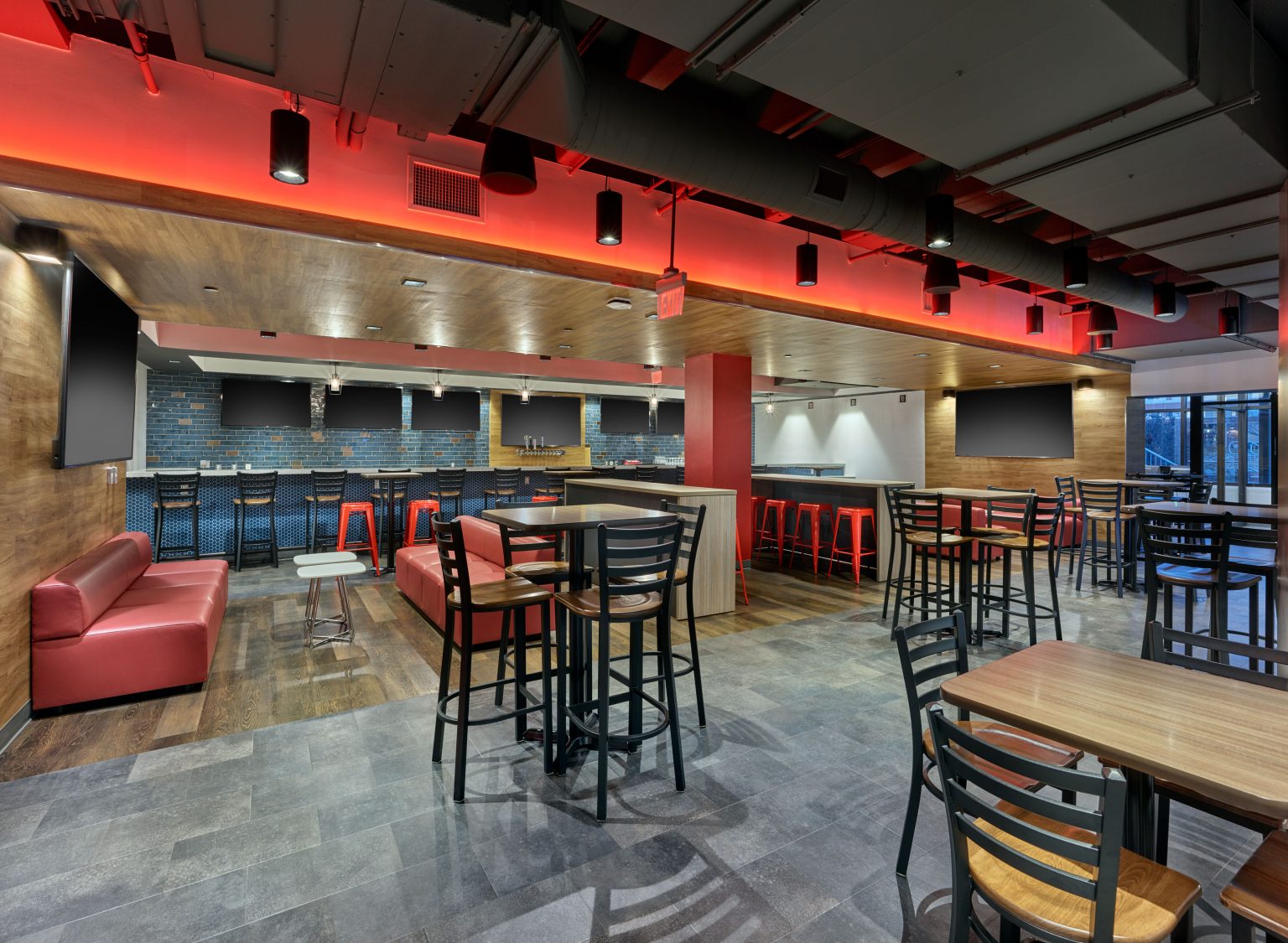 Location: Lawrenceville, NJ
Size: 15,500 SF
Services: Architecture; Construction Administration; Interior Design