Innovation Center | Atlantic Cape Community College
Building upon our long-standing relationship with the College and the joint effort to enhance and modernize Atlantic Cape Community College to continue to respond to the growing and diverse educational and training needs of the community, we developed the plan to convert the three existing "B" buildings into a vibrant and robust Innovation Center. Nearly 20,000 SF of existing space within three interconnected buildings was completely reconfigured to create the new Innovation Center at the College. This new smart hub will provide the spaces and technology necessary for the forward thinking, technology-laden curriculum and services including cyber security, computer forensics, gaming design, an e-sports lab, a lounge and computer science laboratories.
e-sports & innovation
A new entrance vestibule will link the new Innovation Center to the existing Student Success Center, also designed by Spiezle, in order to further connect and expand the offerings and experience for the campus community. Additional work to the exterior façade and courtyard will create an engaging and excited space for students.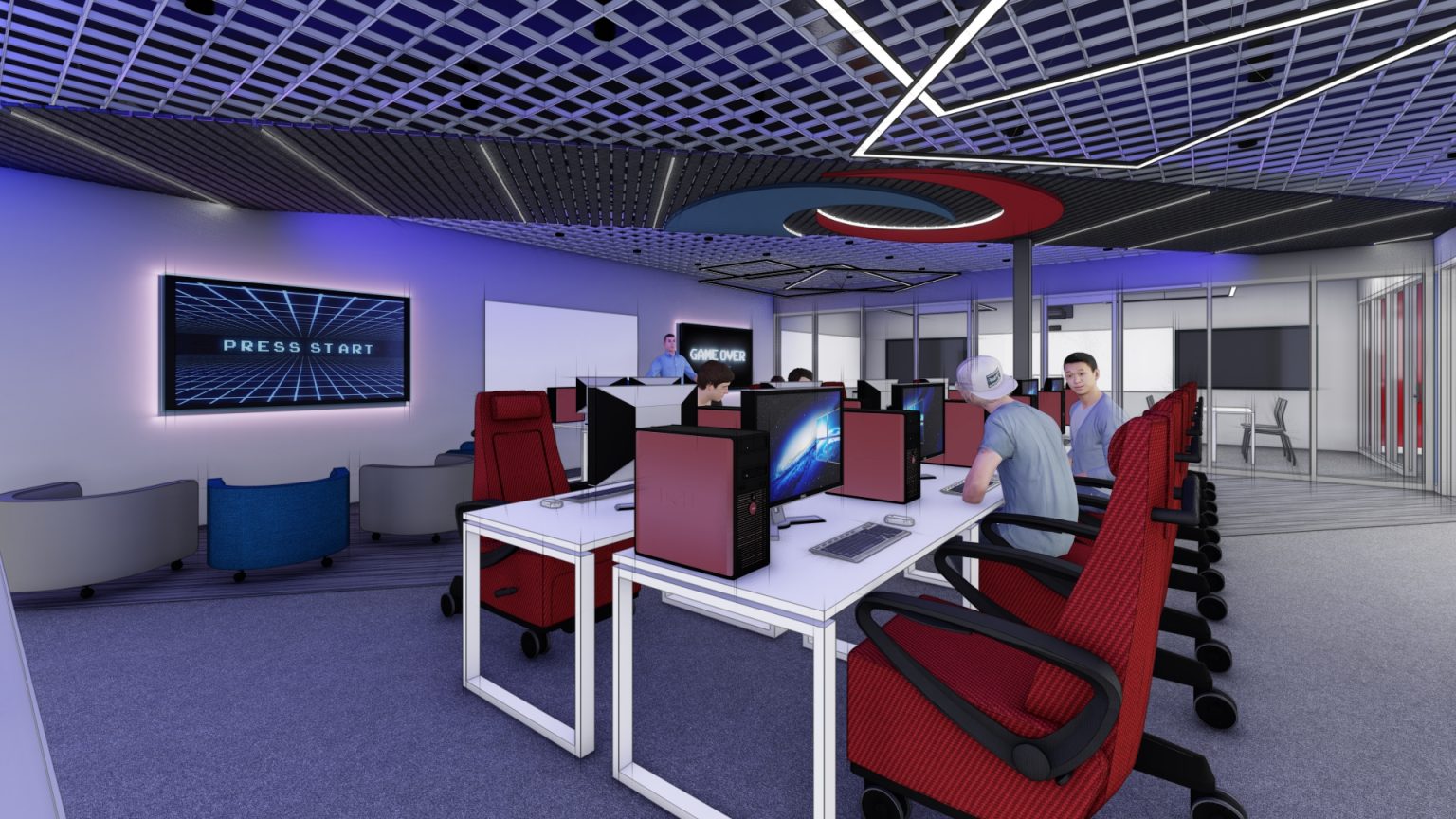 Location: Mays Landing, NJ
Size: 18,000 SF
Services: Architecture; Construction Administration; Interior Design; Landscape Architecture