Hamilton Office | First Bank
This 9,000 sq. ft. satellite office for First Bank was designed to promote productivity and integration. Neutral tones with warm wood accents create a pleasing and collaborative work environment to promote employee engagement. The office also includes a separate kitchen space with ample room for employees to interact, as well as multiple conference spaces and storage.
integrated office space
The design breathes life back into underutilized spaces within an older corporate office building, while the open office environment and collaboration spaces provide opportunities for small group interaction and the exchange of ideas. The efficient office space is designed to maximize performance and productivity.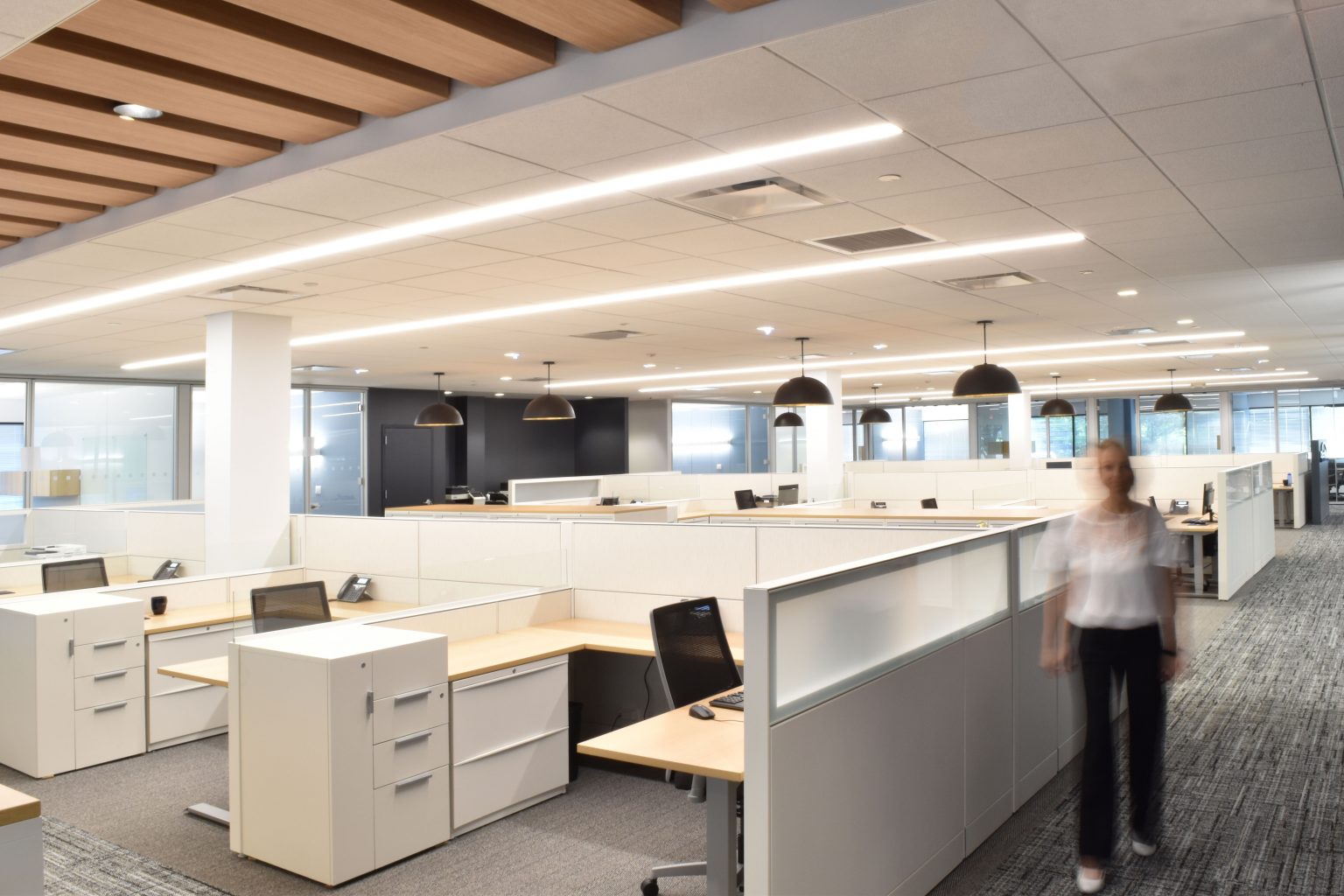 Location: Hamilton, NJ
Size: 9,000 SF
Services: Architecture; Interior Design