Corporate Headquarters | Armstrong Flooring International
Spiezle assisted this global flooring manufacturer with the design and construction of its new headquarters in Lancaster, PA. Spiezle designed dynamic and agile spaces across two buildings in a suburban setting. The headquarters house the organization's many key departments from finance to product development and features a beautiful new product showroom.
"we" spaces
The space was planned to place emphasis on "WE" spaces and hoteling stations for the "ME" spaces. The flexible seating leveraged space allocation and implementation of a new way of working for this global company.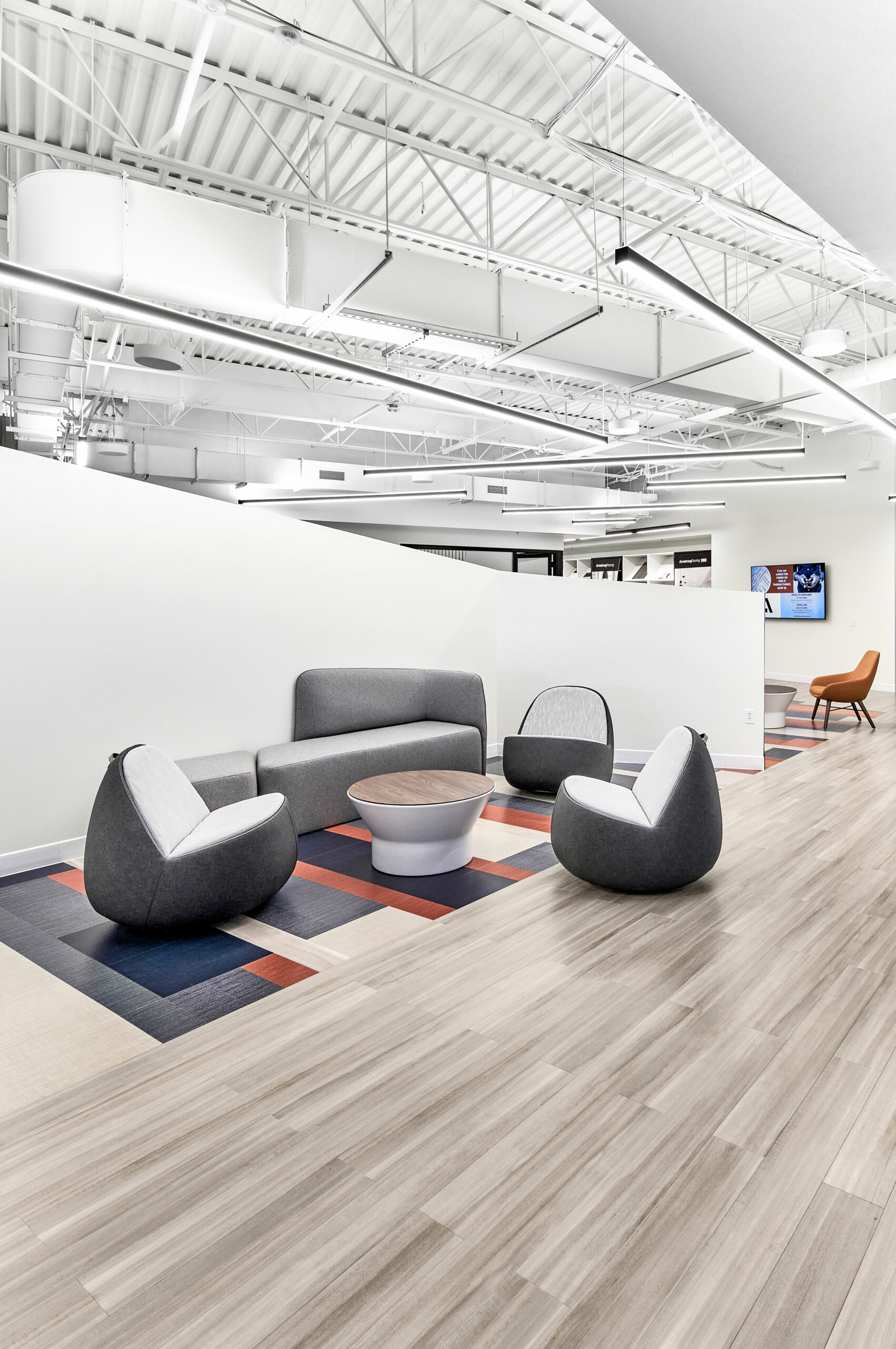 Location: Lancaster, PA
Size: 57,000 SF (two buildings)
Services: Architecture; Interior Design