New Municipal and Police Building | Lansdale Borough
The existing Borough of Lansdale Police Department facility was undersized and in need of targeted improvement. Spiezle renovated the new municipal building to combine Borough administrative functions and the Police Department for greater efficiency and completed the project while the building was fully occupied, allowing the Police Department to maintain full operation throughout the construction process. The redesign focused on sustainability and energy-efficiency for short- and long-term savings for the Borough.
public service
The building uses a two story lobby to allow the public to be better served, and houses the Police Department offices, cell block area, and secure sally port on the ground floor. A public meeting room and caucus room are located directly across from the main lobby. The second floor holds the offices of the Borough Manager, Planning and Zoning, and the Finance Department. The predominantly brick and glass building preserves the old town hall walls and connects a new transparent public lobby to bridge the police and municipal functions.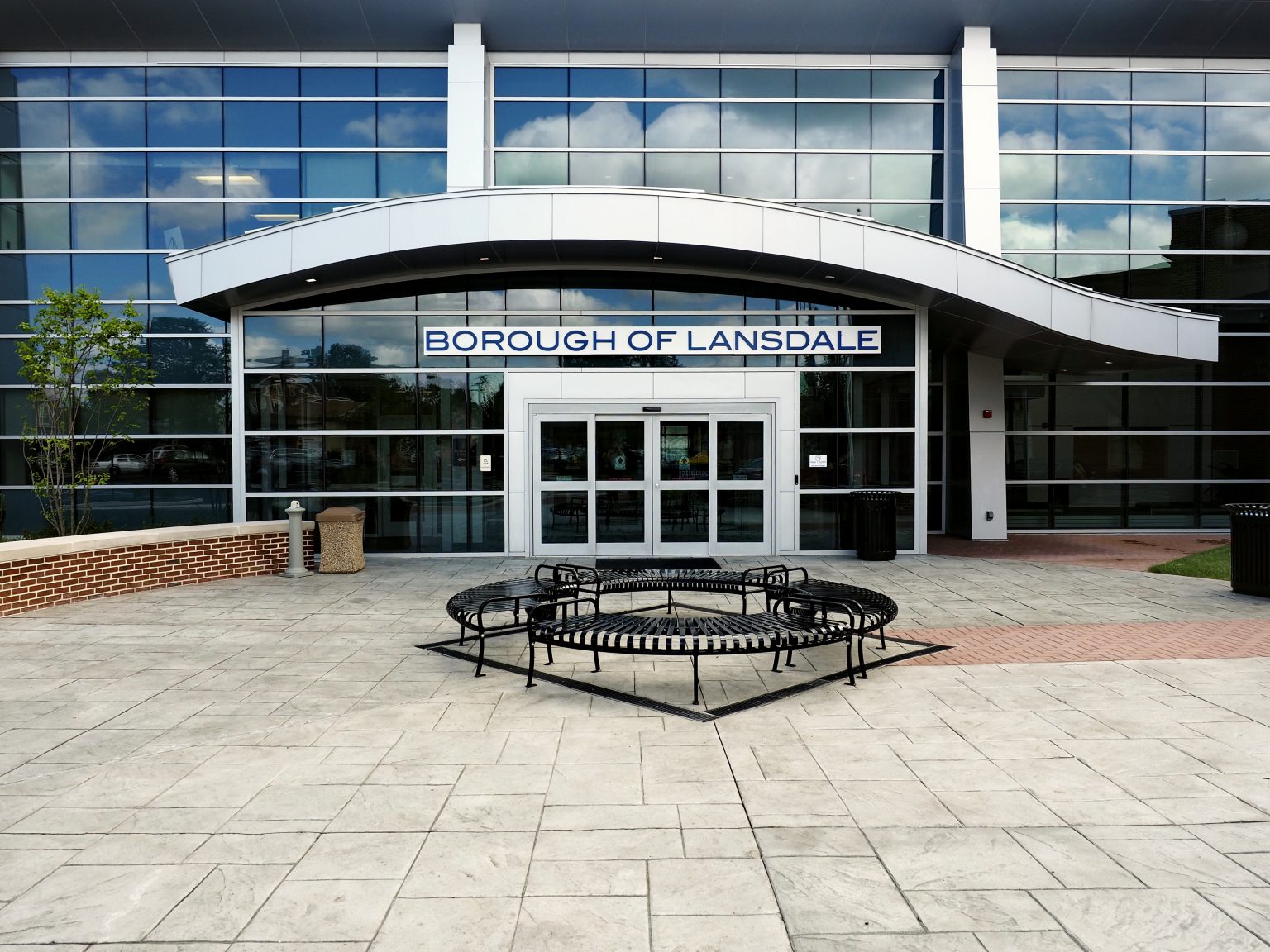 Location: Lansdale, PA
Size: 38,000 SF
Services: Architecture