The Boathouse at Mercer Lake | Mercer County Parks Commission
Spiezle worked with the Mercer County Park Commission (MCPC) to generate and refine preliminary plans, elevations, concept designs and budget information, which served as the basis of design for the new Boathouse at Mercer Lake. MCPC commissioned Spiezle to conduct design and construction administration for the renovation and expansion of the project.
modern marina
A large part of the existing lower level spaces were generally left intact, only being modified as required in order to perform the construction above or install systems and components. The upper floor was reconstructed to modernize and improve facility operations. A large banquet facility, with a full service commercial kitchen can host weddings and events for over 200 occupants.
Other amenities include meeting and conference space, office and storage space. The redesign also improved building operations, maintenance and energy efficiency, and updated the Boathouse for life safety and accessibility.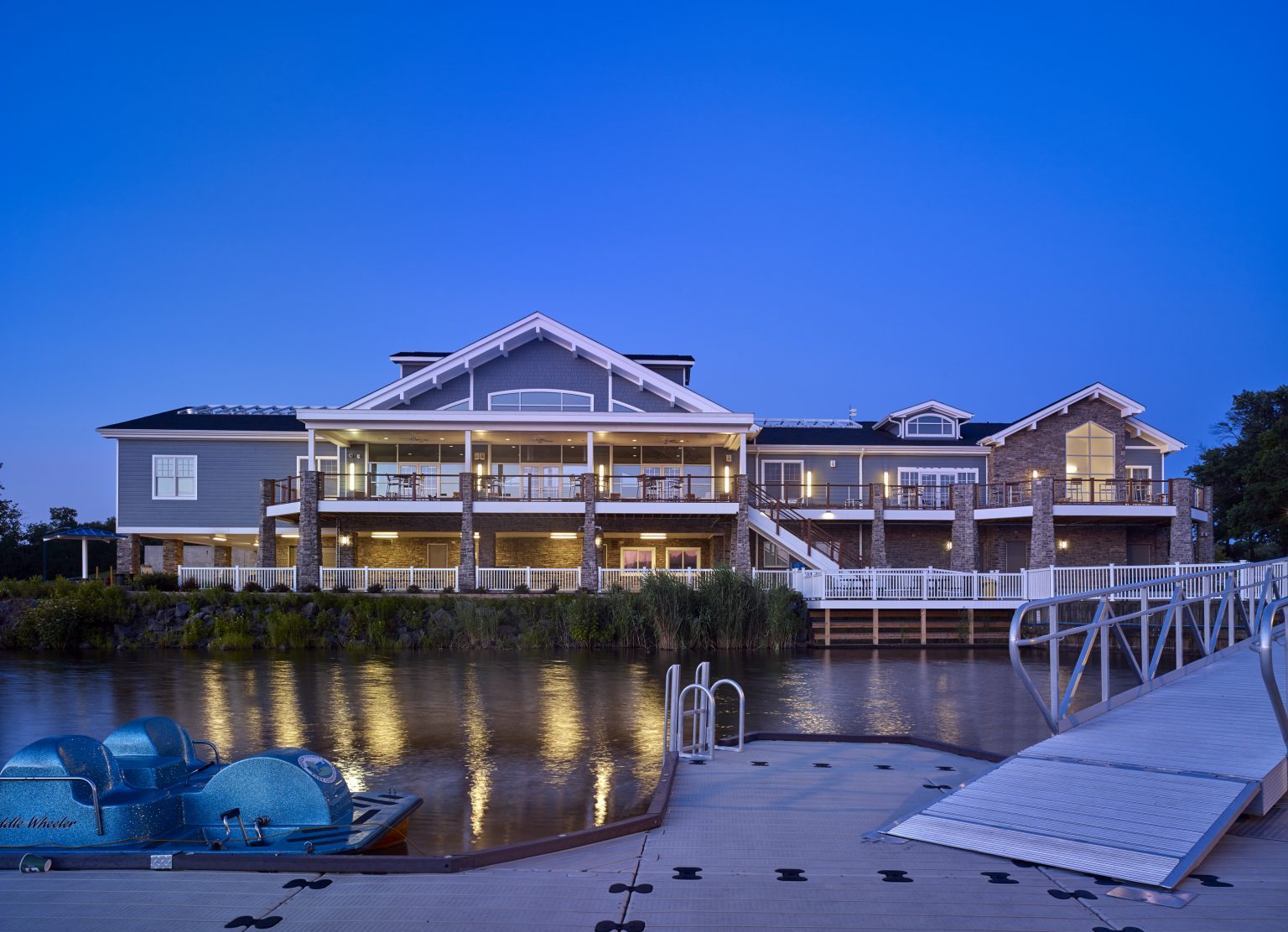 Location: West Windsor, NJ
Size: 16,400 SF
Services: Architecture; Interior Design