Learning Commons | Watchung Hills Regional High School District
Spiezle worked with the District to expand the existing media center to create a 21st Century Learning Commons. The new space includes flexible space for teacher-led instruction, self-guided instruction, and collaboration, instructional space, quiet space, collaboration space, a podcast room, TV studio, VR Lab, Makers technologies such as 3D printers, tech desk, and a café integrated into the school's culinary program with supporting grab and go food counter.
experiential learning
The furniture played a significant role in making the space agile and autonomous, and the walls are movable to increase active learning. Catering to a wide range of learning styles, students now have opportunities for collaboration, independent study, experiential learning, large group instruction, and enhanced technology use. By simply reimagining what existed, Spiezle was able to create an exciting hub of learning for years to come.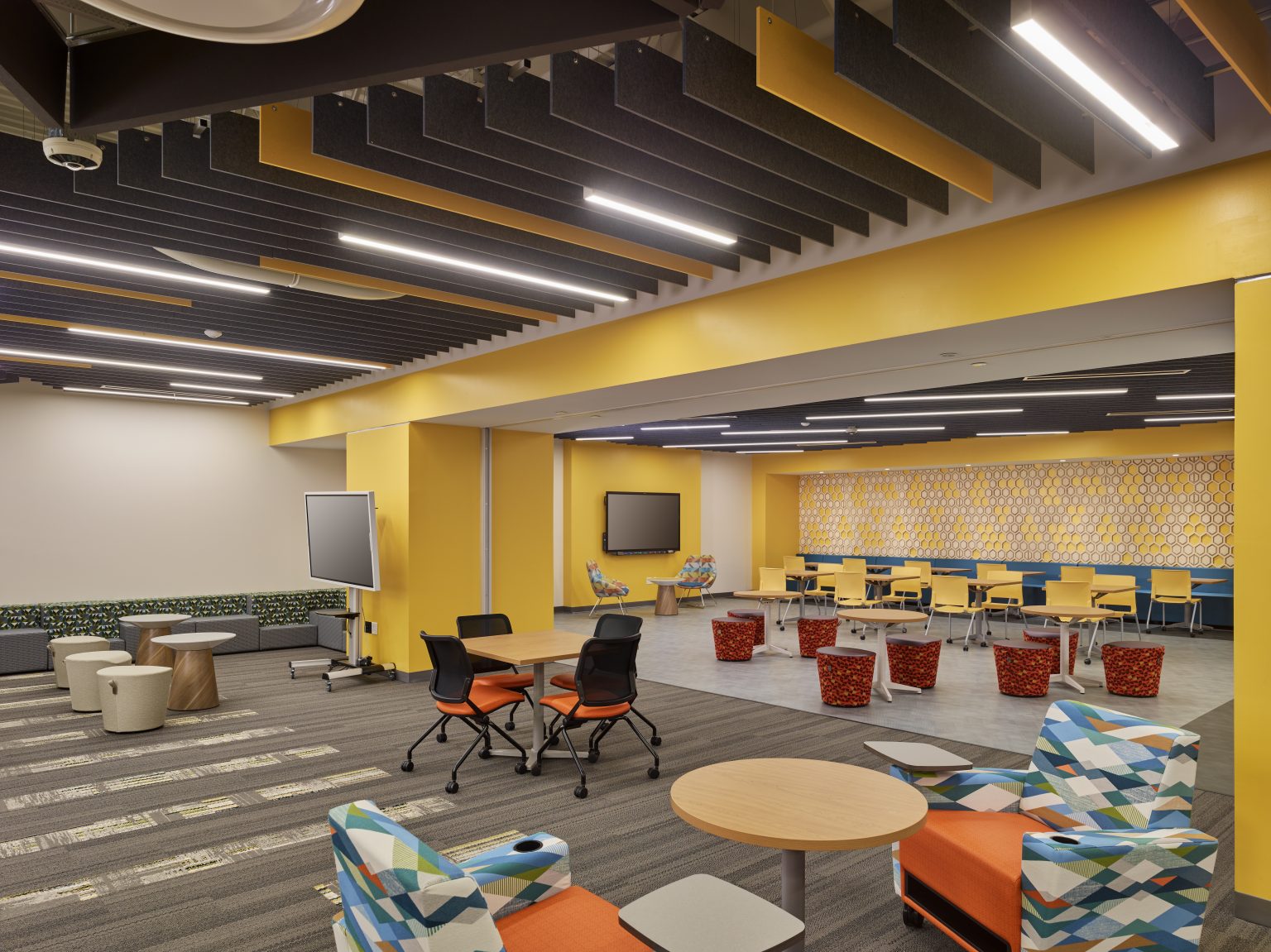 Location: Warren, NJ
Size: 12,800 SF
Services: Architecture; Construction Administration; Interior Design
"What an amazing space! From the layout to the furniture to the colors, it all came together even better then I had envisioned. It was a truly collaborative effort by all of you. You really listened to everything we were trying to achieve in that space and managed to successfully incorporate it. Thank you for creating such a cool new environment for our staff and students."
Elizabeth C. Jewett, PhD | Superintendent Watchung Hills Regional School District