Black Rock Middle School | Lower Merion School District
With the District's student population on the rise, the existing schools were reaching maximum capacity. The new middle school alleviates overcrowding at the elementary schools by moving fifth grade out of the elementary buildings and overcrowding at the middle schools by spreading the middle school population among three buildings instead of two.
at the heart of education
The new middle school provides a cutting edge learning environment for grades 5-8. The new 215,000 SF building is centered around a two-story "heart" space with a gathering stair that opens onto an educational courtyard overlooked by the media center. Complementary educational spaces include 12 collaborative learning communities, art, science, music, physical education and a state-of-the-art theater designed to provide an innovative learning experience for up to 1,200 students.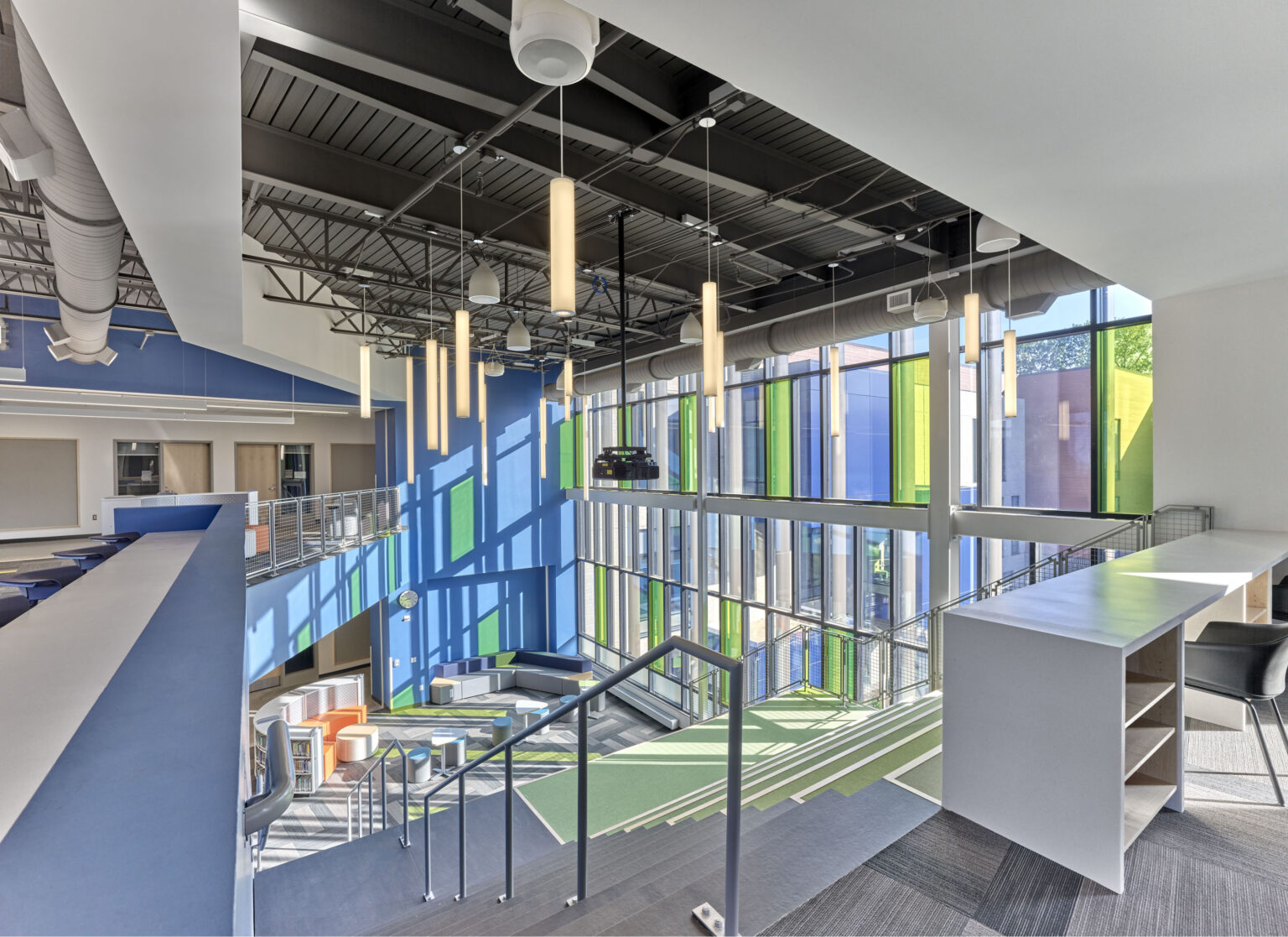 Location: Villanova, PA
Size: 215,000 SF
Services: Architecture; Construction Administration; Interior Design