Master Plan | Williamson College of the Trades
Originated in 1888, Williamson College of the Trades has dutifully fulfilled its mission to prepare deserving young men to be respected leaders and productive members of society for over 130 years. As trades entered the 21st century, Williamson stressed an increasing need to train their men to lead in the collaboration between trades, requiring more leadership and management training. With a growing demand for high-quality tradesmen, there was also an increased need for additional and varied facilities.
Building upon an understanding of Williamson and an analysis of the campus originally designed by renowned architect Frank Furness, Spiezle led Williamson through an in-depth data gathering and analysis process, interviewing board members, administration, stakeholders, staff and students.
After gaining an understanding of the advantages and challenges of the institution and the campus, together we succeeded in spring-boarding Williamson into the future while optimizing the use of their facilities to support the further fulfillment of their mission.
campus community
The master plan capitalizes on the existing strengths of the campus and community of tight-knit buildings, maximizes utilization of existing facilities, intertwines new buildings into the existing fabric and reinforces the walkability of campus. The location of the new of the Student Activity Center completes the campus quad, sitting counterpoint to the distinguished Rowan Hall. This new quad creates an enlivened campus core while respecting long views from Rowan Hall. The integration of a new pedestrian path and amphitheater seating invigorates the space, making it ideal for events, activities, or outdoor classes.
Classroom spaces were reconfigured and reallocated, with new construction dovetailing with existing shops. This creates an ideal location for a new collaboration building, the Technical Trade Learning Center (TTLC), and is populated with student showcase areas and an Isaiah Williamson Memorial Plaza, which celebrates the school's founder. Future phases include the addition of potential future dorms, picturesque walkways additional parking, and sustainability goals.
Our highly collaborative process generated excitement for the campus development, increasing donor engagement and ensuring that Williamson's campus can continue to evolve to best support the mission of the Williamson College of the Trades while respecting its remarkable past.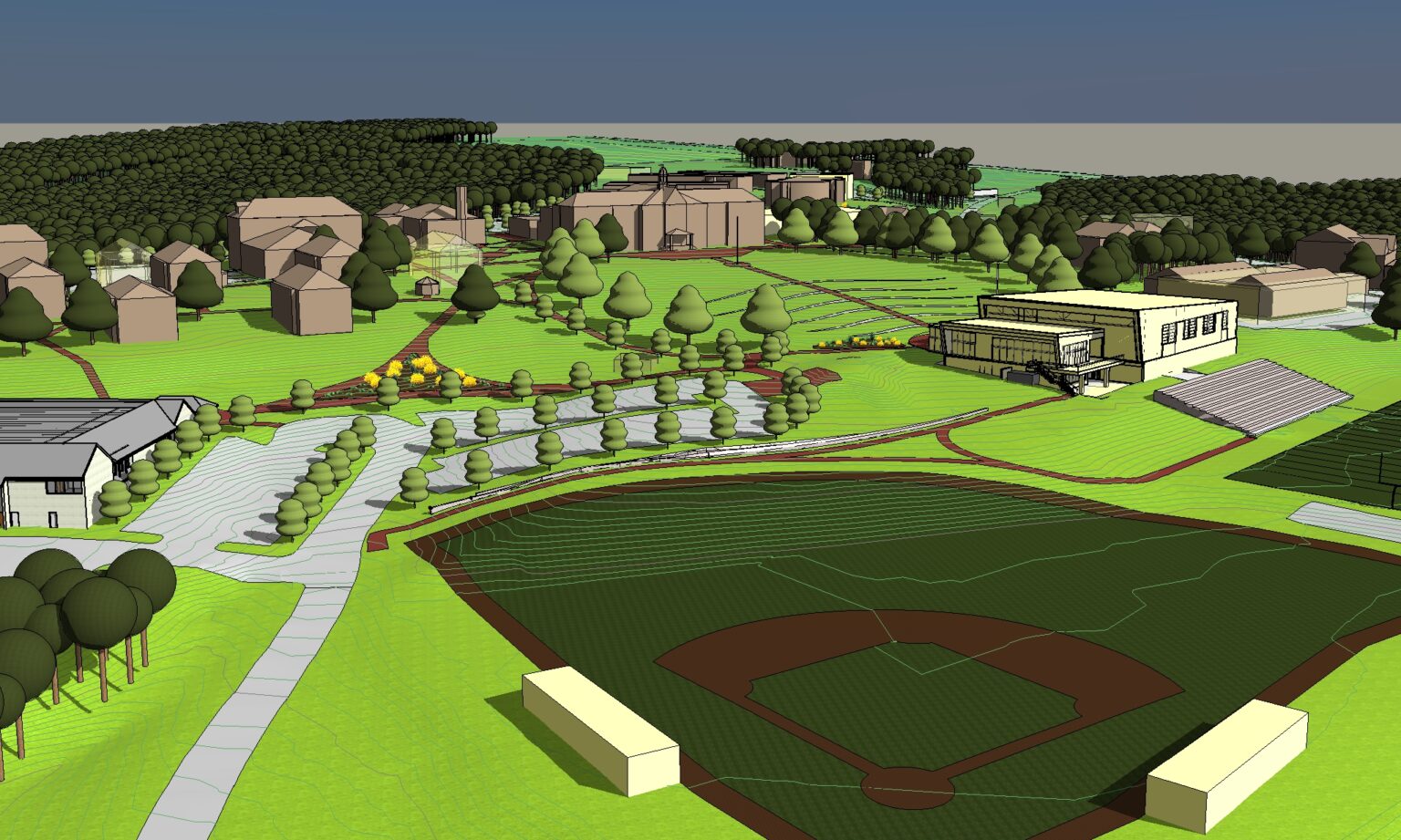 Location: Media, PA
Size: 1 campus, 58 buildings, 322,1440 SF, 220 acres
Services: Architecture; Master Planning