Parker at Monroe | Parker Life
Parker at Monroe, is a residential long-term care community, designed to utilize best-practice household environmental and operating models, coupled with Eden Alternative and person-centered principles that embrace and nurture aging as a natural stage in life. Parker at Monroe adds to the continuum of long-term care services provided by Parker Life. This new, state-of-the-art long-term care community includes four paired households serving a total of 96 residents requiring skilled nursing and 32 residents in a secure memory care environment interconnected to a common building for resident and guest uses, as well as support services.
person-centered care
The physical setting for this community can best be described as a neighborhood or village, comprised of a series of small-scale houses articulated with gable roof forms, traditional exterior materials, front porches, chimneys, and gardens. The "houses" will be grounded by the commons building designed to function programmatically and aesthetically as a clubhouse.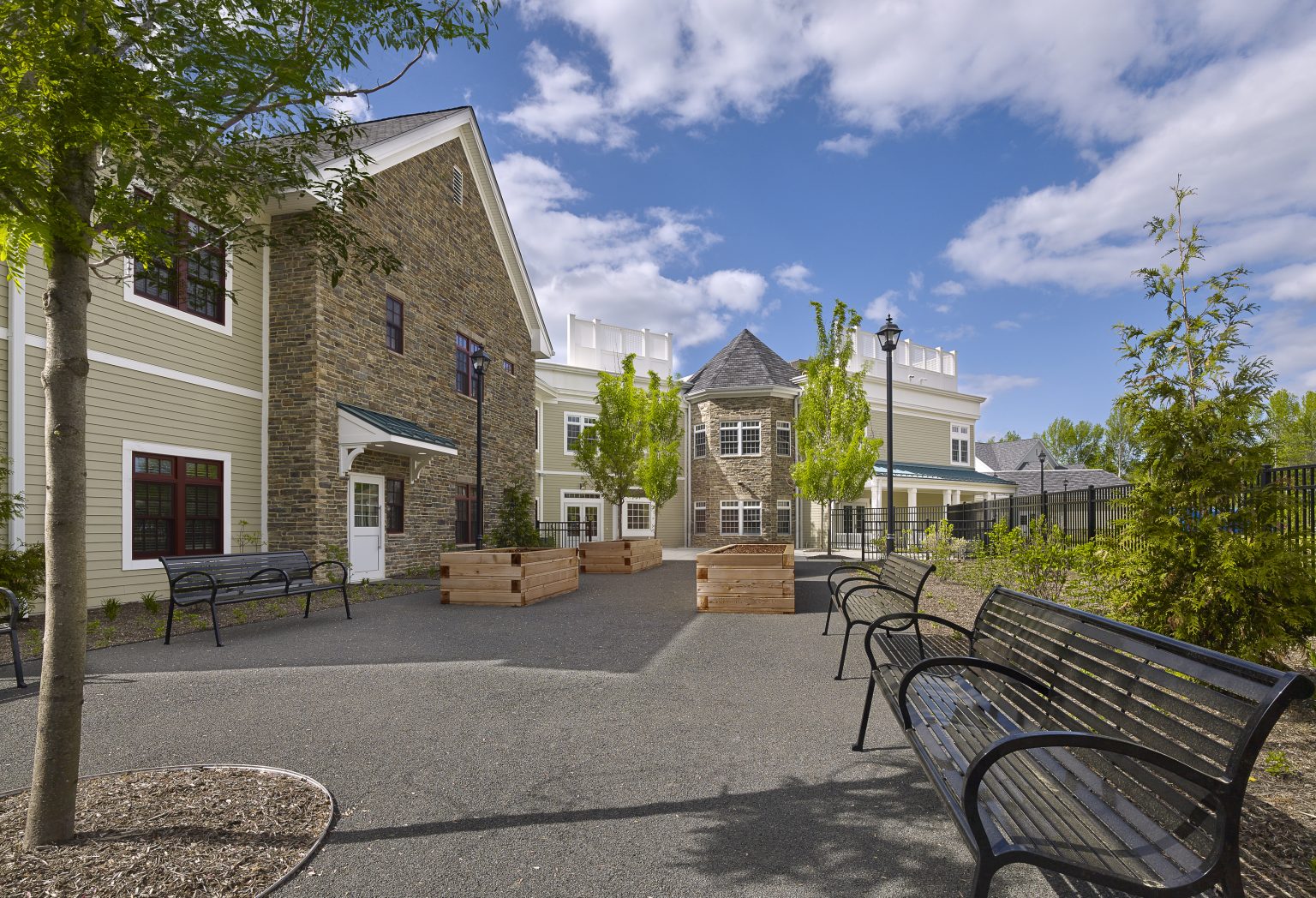 Location: Monroe Township, NJ
Size: 140,000 SF
Services: Architecture; Interior Design