Parker at Somerset | Parker Life
As part of Parker's master planning effort, phased renovations to the existing Parker at Somerset building were designed to transition the facility into a hybrid, neighborhood setting supporting small-house principles. The expansion and enhancement of this campus included no new or additional beds as the premise was to "right-size" the campus to better align with Parker's other campuses and general philosophy of person-centered care. Supporting a robust long-term care and post-acute rehab program, the facility now boasts a well appointed new rehab gym complete with an ADL suite, fitness equipment, walking track, and hydro-therapy  pool. The renovations also include new spa bathing suites, neighborhood dining areas, and outdoor roof terraces.
person-centered design
A 75,000 SF addition now serves as the new front door at this campus and includes a full 32-bed post-acute rehab program as well as 32 long-term care beds. A more contemporary 'new-look' aesthetic supports Parker's recent evolution into its future, breaking from a more traditional mind set. The revitalized campus also includes adult daycare, child daycare, and public facing café. Outdoor therapy gardens weave throughout the site and among open walking paths and landscaping.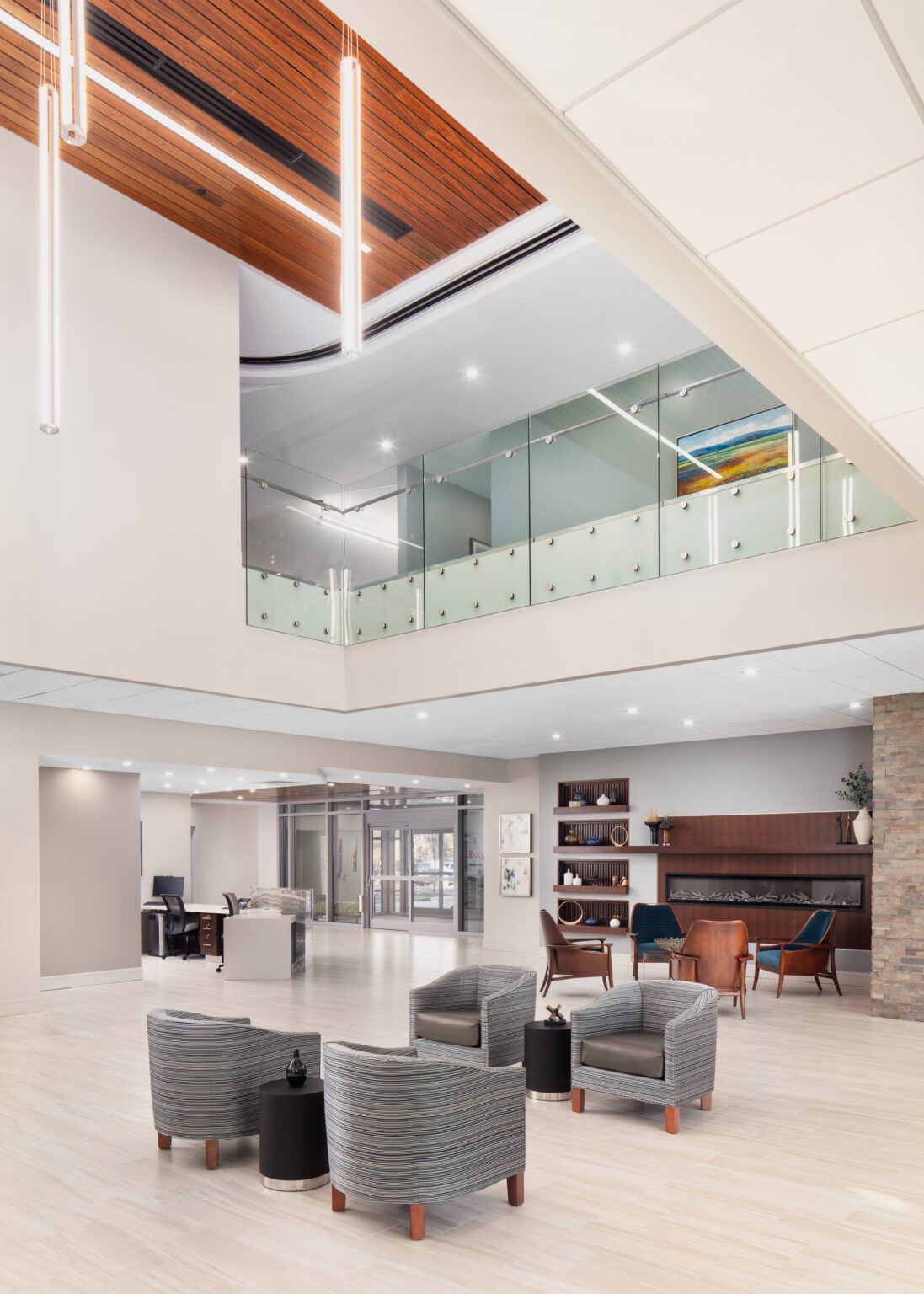 Location: Somerset, NJ
Size: 75,000 SF
Services: Architecture; Interior Design