Science Building | new jersey city university
The renovations and addition to New Jersey City University's Science Building provides a new home for the University's Biology, Chemistry, Physics, and Geosciences programs. The laboratories were renovated to the specific requirements necessary for each discipline and reorganized throughout the building.
sustainable science
The new façade was constructed to bring natural light into the renovated classrooms, labs, and offices and to celebrate "science on display." The building interior was reconfigured to create an orderly and efficient floor plan while creating a show piece to attract and inspire students, faculty and the science research community.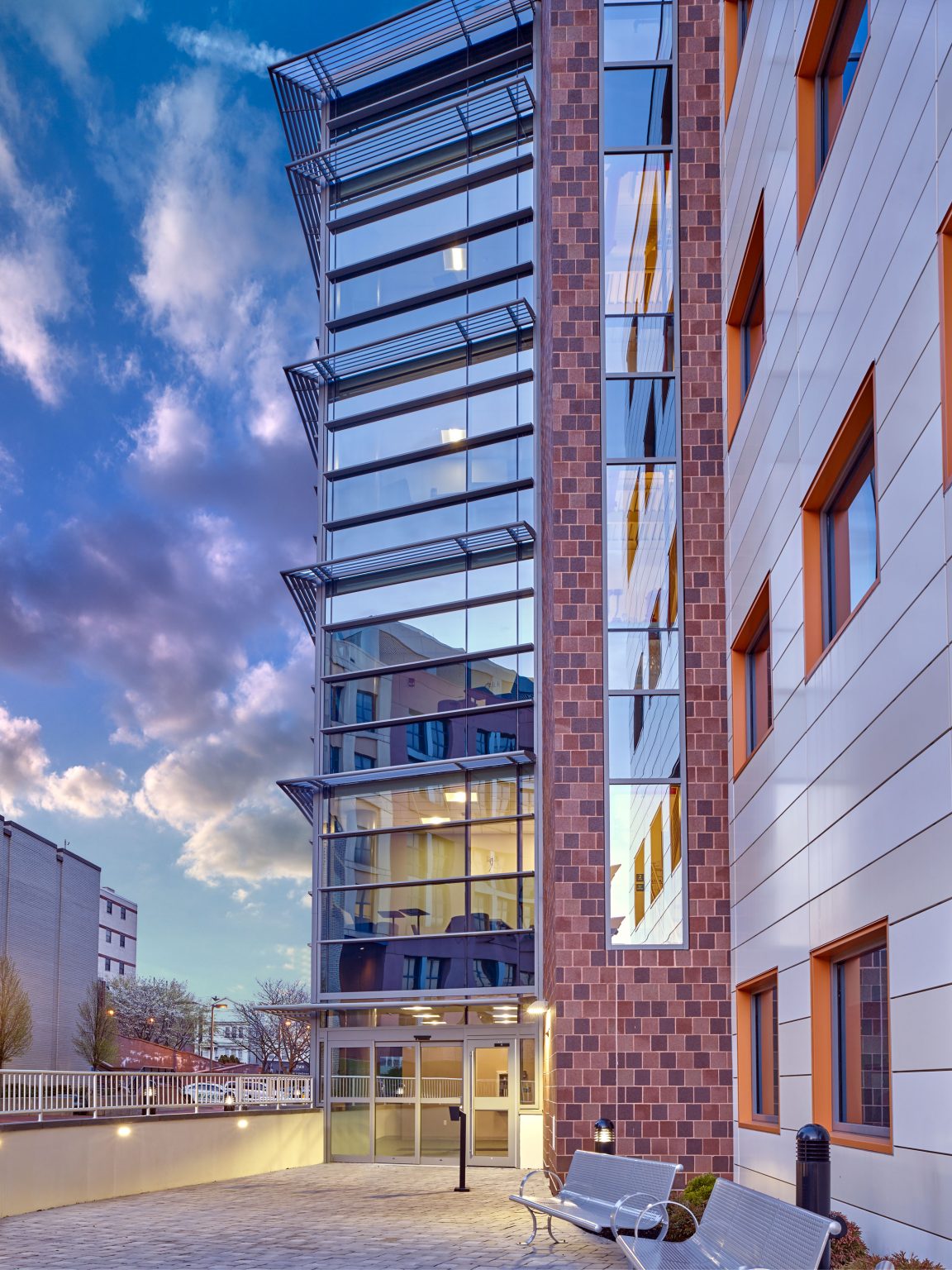 Location: Jersey City, NJ
Size: 36,000 SF Renovation, 74,000 SF addition
Services: Architecture