Health Science Center | Neumann University
The  Health Science Center is a two-story addition to the Rocco A. Abessinio Building at Neumann University, and was designed to provide state-of-the-art learning facilities to support the University's growing Physical and Athletic Training Programs, educating nurses, physical therapists, athletic trainers, and exercise and nutrition specialists. Key spaces within the addition include six athletic training/physical therapy laboratories, two office suites, a 300-seat lecture hall and a student lounge. Renovations to the existing classrooms, offices, and student spaces in the Abessinio Building were also included.
allied health
Exterior tiered seating creates an outdoor environment for informal gatherings.
Neumann University believes strongly in the blend of mind and soul in learning. In response, the addition includes a two-story atrium reflection space for students and staff.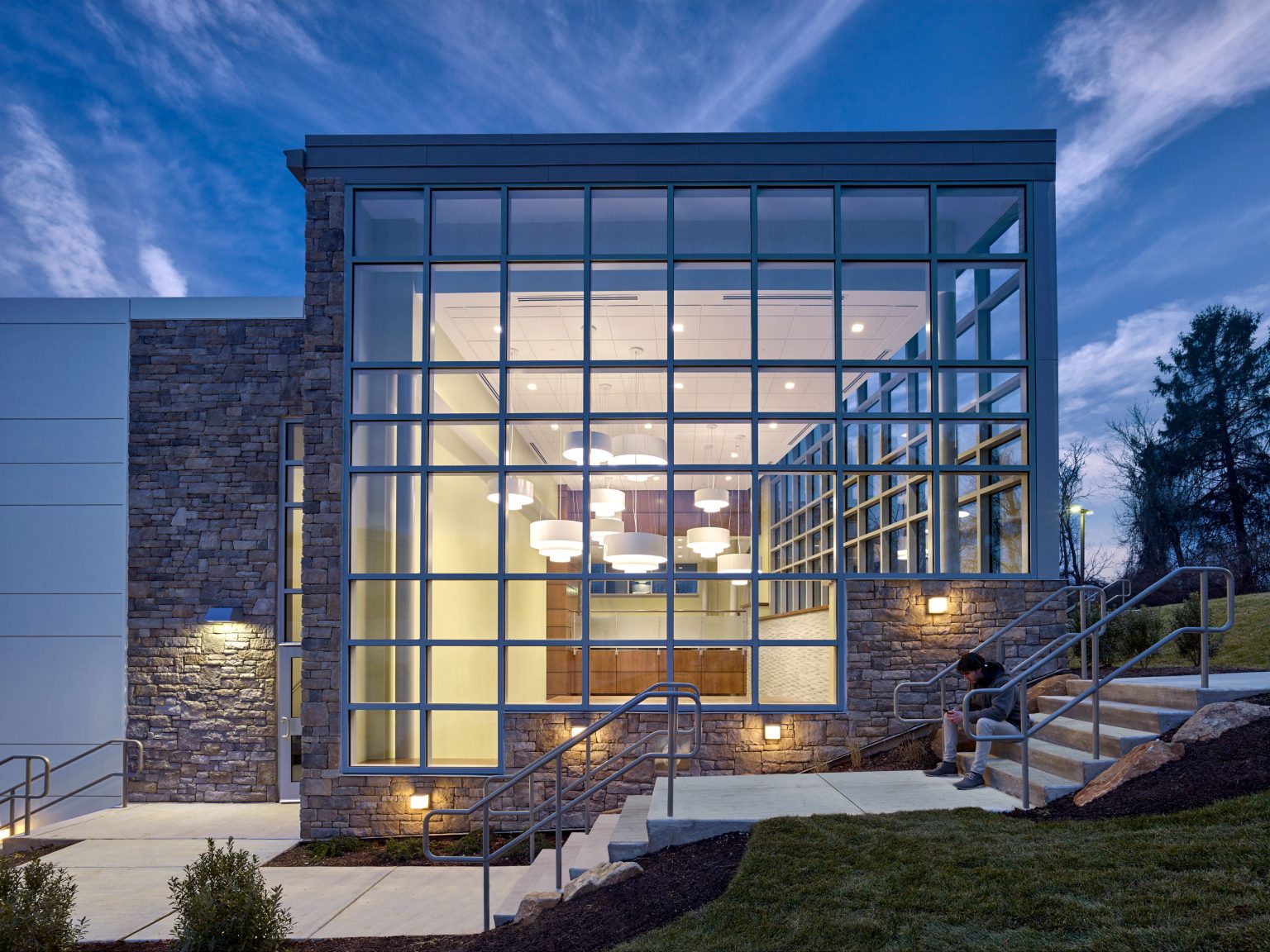 Services: Architecture; Interior Design