Scott Downie featured in School Security Roundtable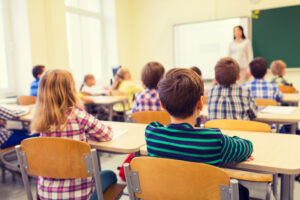 Spiezle Principal Scott Downie, AIA, LEED AP recently sat down with School Leader, NJSBA's quarterly magazine, to discuss school security trends and developments in the field. In the Q&A, Scott discusses how architecture and master planning play a part in school safety, how the political climate and pandemic has made school security more challenging, and some general best practices for making schools safer.
"A broader recognition of how important a supportive school culture and climate is to build a safe school environment has also emerged over recent years. This has led to broader thinking about the types of improvements that might enhance school security more than others and how spending can be prioritized for maximum impact," Scott said." "Along with this expanded awareness is the realization that school security is not a point you achieve but an ongoing process of assessment, improvement and response."
To read the full article, click here.