Spiezle Announces Jim Lolli as New Team Member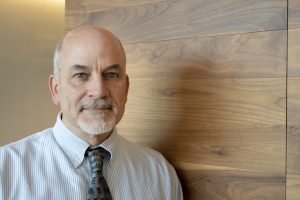 Spiezle Architectural Group, Inc., an award-winning, full-service architectural, interior design, and planning firm with offices throughout the northeast, is pleased to announce the addition of James Lolli, AIA, as senior project manager.
Lolli brings more than 30 years of architectural design and client service expertise to Spiezle, with an emphasis on senior living, healthcare, and multi-family housing projects.
"I was drawn to Spiezle because of their extensive reach and diversity of projects throughout the tristate area," said Lolli, adding that he's looking forward to using his design and leadership background to mentor younger architects in the firm.
Prior to joining Spiezle, Lolli was the president and principal-in-charge of his own firm, Lolli Architects, LLC. Most recently, Lolli's work included the renovations and addition of a personal care dining room at the Philadelphia Protestant Home, as well as renovations to the emergency room and physical therapy/rehabilitation center at Chestnut Hill Hospital in Philadelphia, PA.
"Jim is a great addition to our team, bringing with him a wealth of leadership experience," said Thomas S. Perrino, President and CEO of Spiezle. "Adding Jim to our team helps us deliver a more specialized design approach to projects for our clients in the healthcare and residential markets."
###
About Spiezle Architectural Group, Inc.
Spiezle Architectural Group is a 95 person, 100% Employee-Owned, award-winning, full-service architectural, planning, interior design and landscape architecture firm. Founded in 1954, the firm is known for innovative design, financially responsible solutions and personalized service. Spiezle serves academic, senior living, acute health care, corporate/commercial, government, hospitality, recreational, and religious clients. Learn more at www.spiezle.com.