Spiezle Receives the 2022 New Jersey Future Smart Growth Award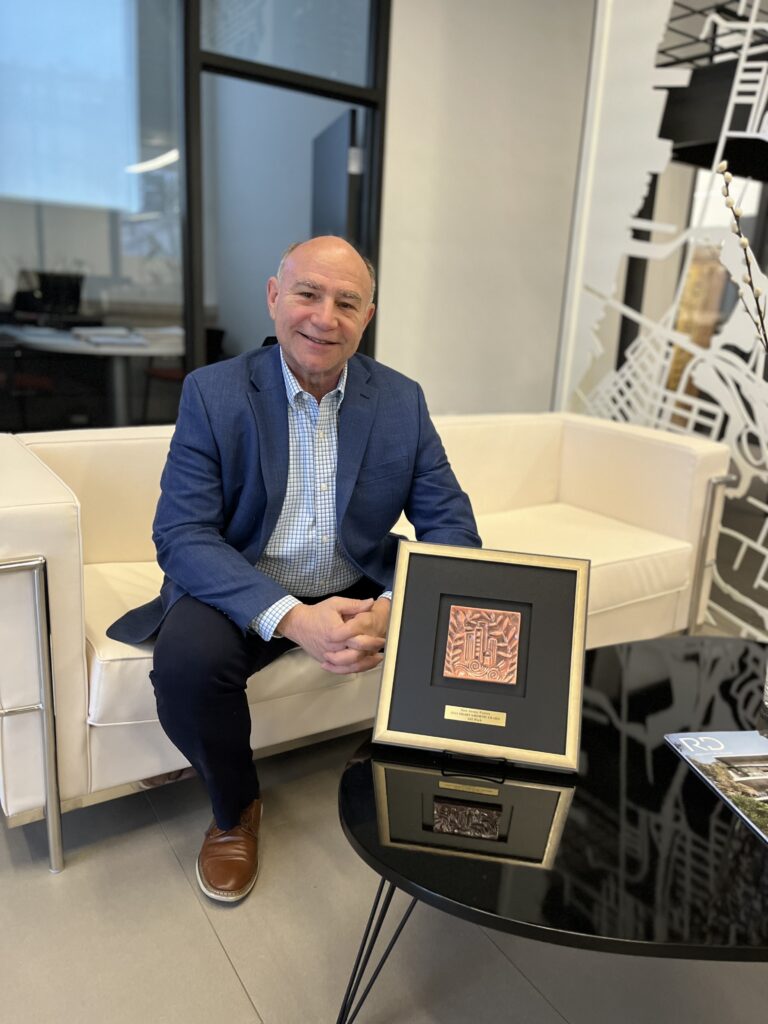 HAMILTON, NJ – Spiezle Architectural Group, Inc., an employee-owned, award-winning, full-service architectural, interior design, landscape architecture, and planning firm, is pleased to announce it has been honored with the 2022 NJ Future Smart Growth Award for its work on the 202 Park Boulevard project in Cherry Hill, NJ. The 151-unit rental project overlooks the Cooper River and is the first urban-styled multi-family project of its kind in southern NJ.
The NJ Future Smart Growth award selects projects and plans that represent the best examples of sustainable growth and redevelopment in New Jersey. This marks the 20th year of the award, and selected recipients were chosen based on innovation and equitable approaches to planning and redevelopment. The winning projects harness qualities such as positively impacting the broader community, demonstrating a commitment to diversity and inclusion, innovative design, protecting or enhancing environmental spaces, improving resiliency to climate change and natural hazards, and using green infrastructure or regenerative planning concepts.
A virtual award celebration took place on November 10, 2022. As part of the redevelopment team, Spiezle was honored for its new riverfront development in Cherry Hill that provides various housing options and access to recreational and commercial activities. The 202 Park Boulevard project was designed to enhance community connection and offer state-of-the-art accommodations.
"We are proud to do our part and make New Jersey communities sustainable and strong. The 2022 NJ Future Smart Growth Award is an exciting accomplishment for our talented, innovative, and creative team at Spiezle," said Thomas Perrino, President and CEO of Spiezle. "Our firm continues to develop groundbreaking and unique designs made possible by our valued clients who trust in our abilities. Congratulations to everyone involved in the 202 Park Boulevard project!"
"I'm extremely proud of our team for this significant recognition. We strived to embrace innovation, accessibility, and sustainability in our approach to the 202 Park Boulevard project, and receiving this award is a testament to our work," said Angelo Alberto, Project Principal. "Everyone on our team demonstrated a remarkable commitment to creativity and collaboration."
About Spiezle Architectural Group
Spiezle Architectural Group is an award-winning, full-service architectural and planning firm. Founded in 1954, the firm is known for innovative design, financially responsible solutions, and personalized service. Spiezle serves academic, senior living, acute healthcare, corporate/commercial, government, hospitality, landscape architecture, electrical engineering, urban planning, multi-family, enhanced construction administration, recreational and religious clients. Spiezle is listed in the Top 100 Green Design Firms by Engineering News-Record and the Top 300 US Architecture Firms by Architectural Record. Learn more at www.spiezle.com.