Spiezle Presents on Energy Master Planning at SCUP Mid-Atlantic Regional Conference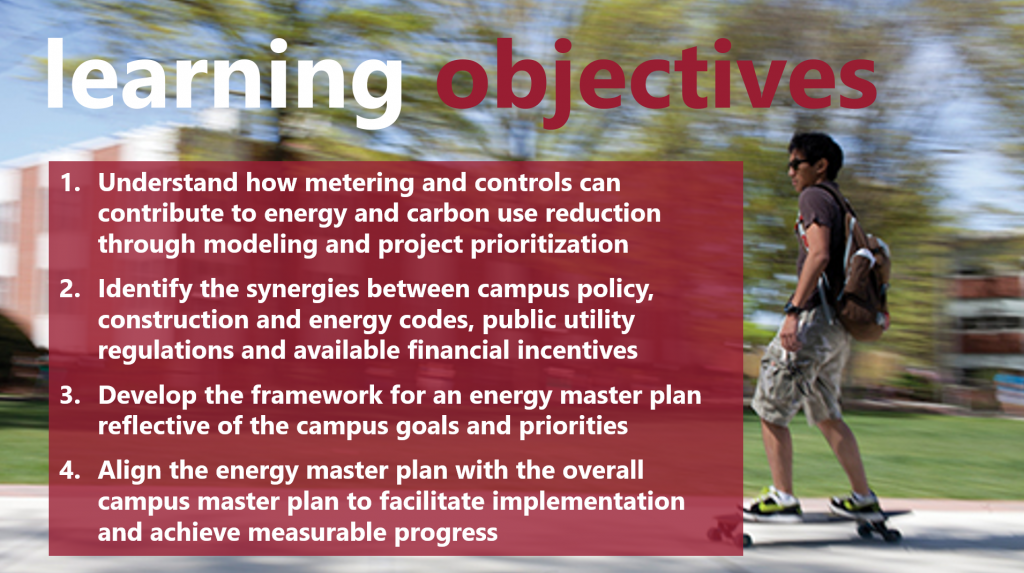 Spiezle delivered the presentation "Sustainability and Resiliency: The Rider University Energy Master Plan" on Tuesday at the Society for College and University Planning's (SCUP) Mid-Atlantic Regional Conference. The presentation, which used Rider University's recently completed Energy Master Plan as a case study, gave insight to other university and college planners on how to work with architects and a team of consultants to develop a usable and implementable energy master plan.
The conference, which was held in a virtual format due to concerns of the coronavirus (COVID-19) pandemic, featured two days of presentations to over 400 attending leaders in higher education planning.  The theme of this year's conference was "Realizing the Vision" and featured timely keynotes and presentations addressing critical issues facing higher education planning across the Mid-Atlantic region.
John F. Wright, AIA, LEEDap, Associate Principal at Spiezle and Project Manager for the Energy Master Plan project, lead the presentation along with Melissa Greenberg, LEED GA, Sustainability Director at Rider University, Frank Sherman, LEED AP, BD+C, Principal of Ecotone Design, and Kim Shinn, PE, LEED Fellow, BEMP, Principal of TLC Engineering Solutions.
"We were really excited to be able to present such a forward thinking and successful project to the SCUP community.  Many member institutions have either implemented energy master plans or are planning to in the near future, so it was a timely topic to share our experience and insights with the group," Mr. Wright said.
Spiezle has been Rider University's Architect of Record for 18 years and was excited to be able to help them on such a monumental and important project. Rider University, which is a regional leader in sustainability, has made significant progress over the past several years by increasing operating efficiencies and advancing toward carbon neutrality but recognized that it needed to be more aggressive in its sustainability planning by creating an energy master plan.
In March 2019, Spiezle was engaged by Rider University to create an Energy Master Plan that would allow for measurable progress that aligned with the Campus Master Plan and the University Strategic Plan.  Within seven months, the planning team lead by Spiezle developed an actionable energy master plan that provided the University valuable information and insight into its current operations.  The document is well organized, including a variety of resources and appendices, and outlines a detailed three-stage plan that allows for evolution and growth that the Rider can immediately implement.
"With our team of experts, Spiezle has been able to assess the campus energy use, catalogue the conditions of the existing building stock, explore regulations and potential funding sources, and develop the framework and plan to support Rider on their journey as they continue to transition to carbon neutrality by 2050," Mr. Wright said. "On behalf of the entire team, we thank the Rider University community for the opportunity to lead this important endeavor and wish them continued, sustainable success for the years to come."