Alexander Library | Rutgers University
Spiezle renovated the reading room area on the first floor of the existing Alexander Library into a state-of-the-art Digital Leaning commons where students could come together for collaboration or focus independently on their work. Keeping modern aesthetics and flexibility at the core of design, the space includes an open computer lab area, focus meeting rooms, one on one touchdown desks, audio booths, and a Pitch room with advanced technology set up to allow for video conferencing as well as digital presentations.
Campus Innovation Hub
The computer lab is designed in a pinwheel configuration to maximize collaboration. The desks are designed as sit-to-stand desks to allow for accessibility and to focus on user well-being. The lab is framed by a range of space types with different furniture settings that offer opportunities for small and large group collaborations. By using innovative technology and creative design ideas, the new Digital commons is the new innovation hub at the campus.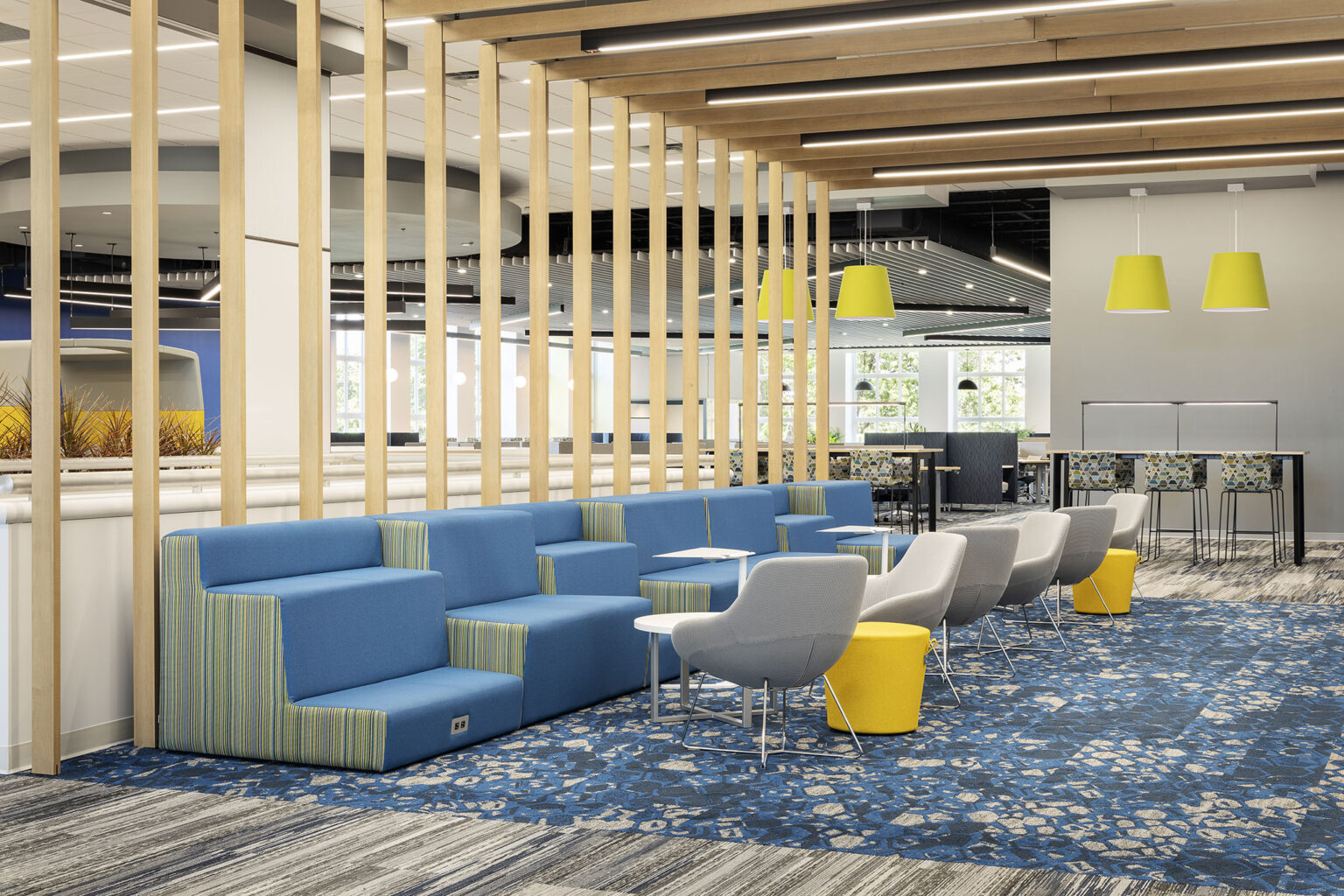 Location: New Brunswick, NJ
Size: 16,000 SF
Services: Architecture; Interior Design