Master Plan | Neumann University
In June of 2021, Neumann University purchased 63 acres and several buildings from the Sisters of St. Francis of Philadelphia, original founders of the University in 1965. With its campus nearly doubling in size, Neumann University engaged with Spiezle in a master planning design process that would expand their campus into the newly acquired property, while respecting the history and legacy of the sacred spaces, statues, and symbols of the Sisters of St. Francis.
Spiezle led Neumann administration, stakeholders, staff, students and the Sisters of St. Francis through a highly collaborative, inclusive and transparent process that created an atmosphere of widespread excitement for the greater success of the University.
The resultant master plan recommendations reinforce the existing strengths of the campus, enhance the overall student experience, maximize the utilization of existing facilities, and suggest opportunities where additions and new buildings could help Neumann to continue its mission, while also diversifying its revenue opportunities.
creating a campus core
The first phase of the master plan prioritizes renovations within the Convent, relocating key administrative departments, including the President's office, into a stately structure. Combined with the addition of visitor parking and enhancements to the new main entry, this creates a fantastic first impression when entering campus. The location of a new student union in the heart of the re-centered core of campus enhances student life, while the creation of a new ice rink enhances the athletics facilities, as well as serving the broader community.
Future phases of the master plan include improving vehicular circulation while protecting the pedestrian core and elevating the campus community feel with walkways and landscaping. Additions and renovations to Bachmann Main Building and Bruder Life Center create focal point entries, collaboration spaces and opportunities for event hosting on campus. Potential track and field facilities, an on-campus hotel, residential townhomes, and other modifications open new doors for development, graduation and academic event hosting, and highlight the campus's spaces for prayer and reflection.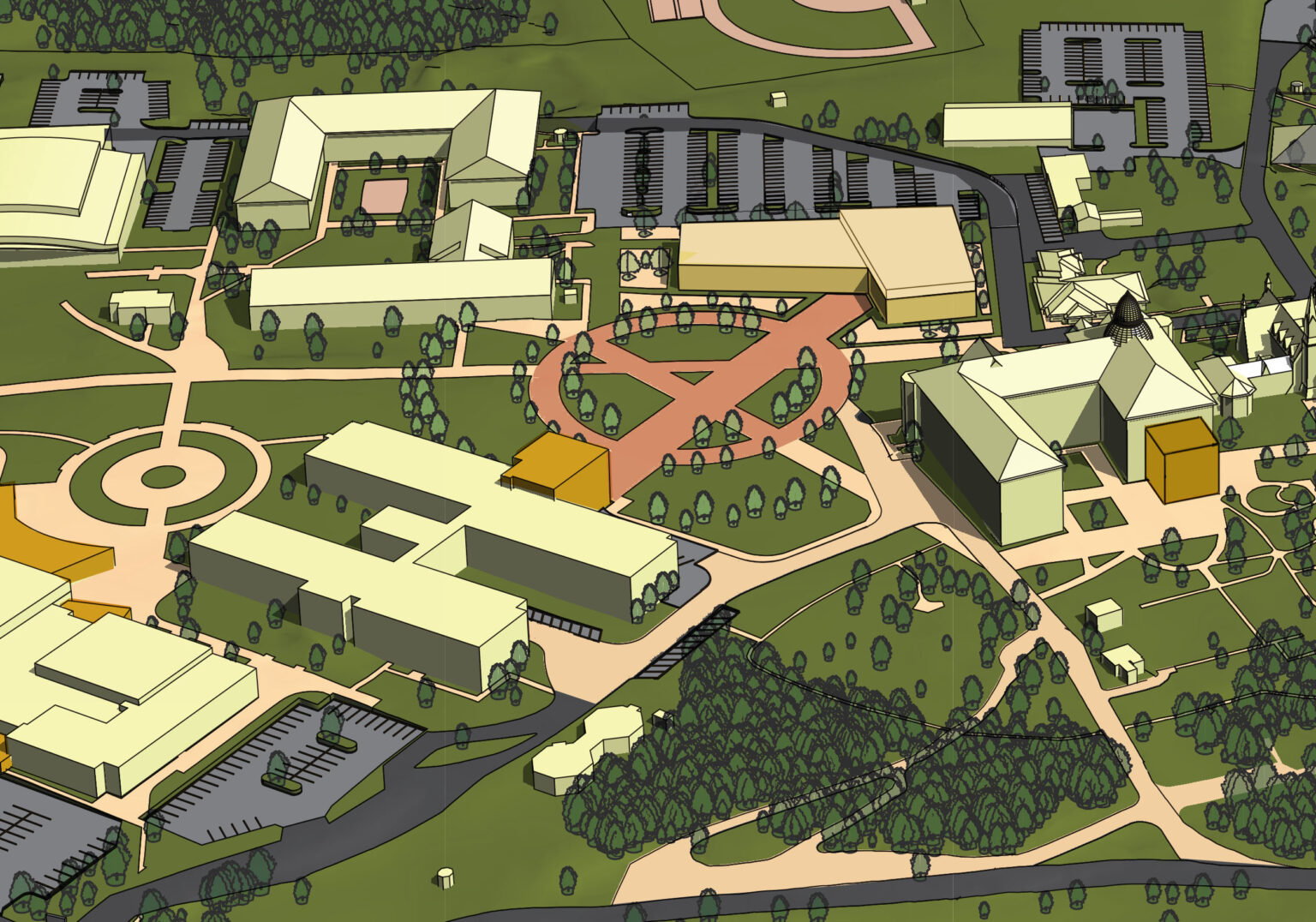 Location: Aston, PA
Size: 103 acres
Services: Master Planning