Orchard Residence Hall | Pennsylvania State University
Orchard Residence Hall was the first residential building on the Penn State Brandywine campus. The 250 bed, 73,000 SF facility represented the first phase of a new residential neighborhood at Penn State Brandywine. This neighborhood was designed, in association with Clark Nexsen, to help attract potential students and create a new vibrant residential experience for the University. Locating the Residence Hall in an unused area on campus allows maximum space for future academic buildings while also considering for future growth of the residential campus.
residential neighborhood
The building was designed to enhance the campus paths and provide a gateway between the new Student Union and the new on-campus neighborhood. The building interior is a warm, inviting, comfortable environment that fosters social interaction between students and creates an environment for rest and intellectual growth. The design includes double rooms with access to private restrooms, quiet study areas on each floor, full kitchen/community space, and laundry rooms. The layout is designed to maximize views to the forest and to provide stimulating spaces for socializing and studying.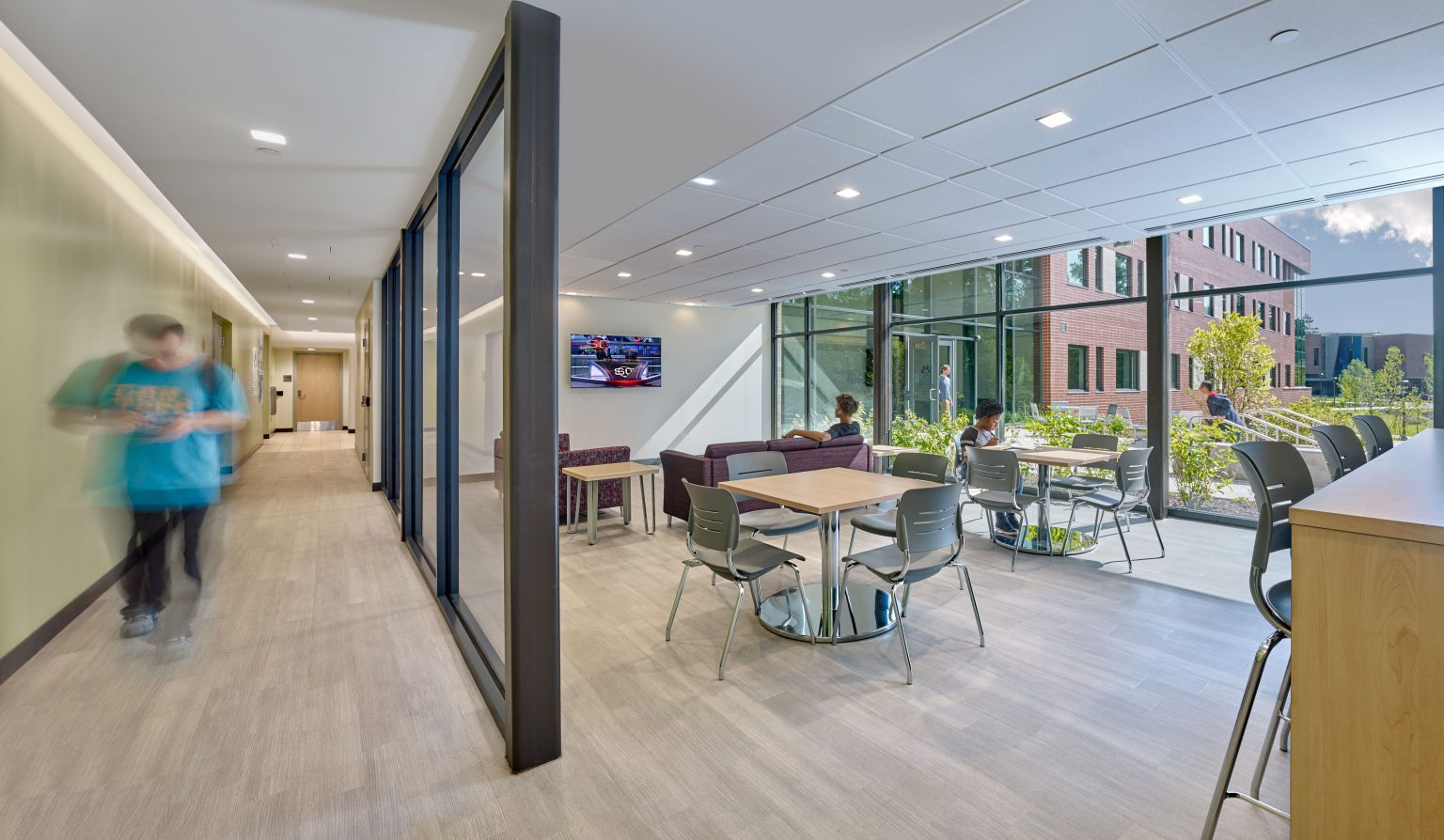 Location: Media, PA
Size: 71,000 SF
Services: Architecture