Medical Surgical Nursing Unit Renovation | Holy Redeemer Hospital
Holy Redeemer Hospital acknowledged the need to upgrade their medical/surgical nursing units to adapt to current technological trends and patient needs. Through our collaborative process, Spiezle created a "Dreambook" of ideals which set the tone for the redesign of a wing of this medical/surgical nursing tower that will enhance patient and staff experience. This renovation consisted of upgrades to the entrance and corridor, as well as 24 private patient rooms.
reimagined relocation
The "Dreambook" evaluated technology trends, staff efficiencies, space utilization and patient care. This process established goals for better patient and staff outcomes. This was achieved by relocating and reconfiguring spaces, improving lighting, and environmental graphic enhancements. A fresh color palette helps to boost the health and recovery of its patients and working environment for its staff.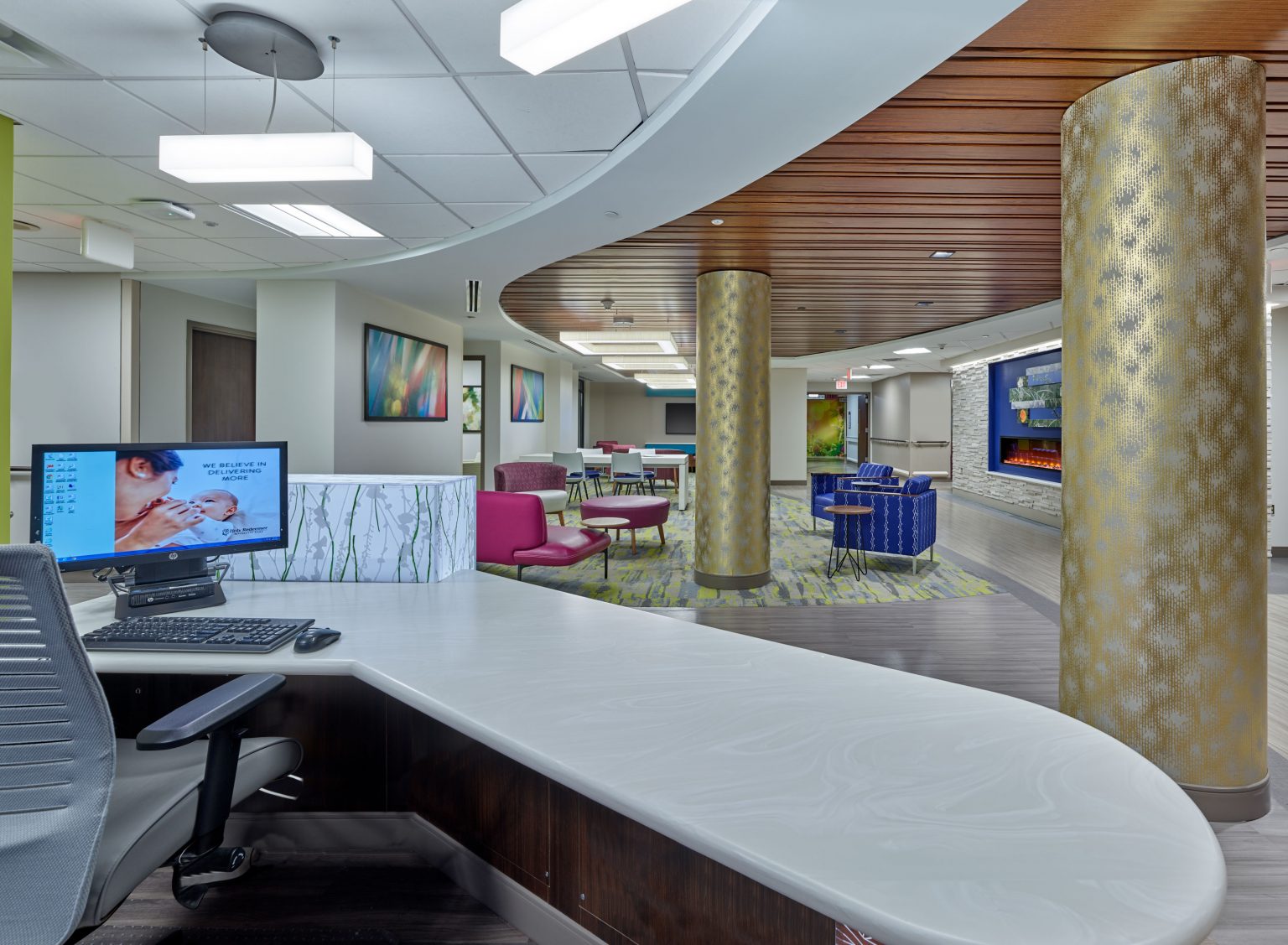 Location: Meadowbrook, PA
Size: 11,000 SF
Services: Architecture; Interior Design