Neuroscience Institute | Lancaster General Hospital
The Lancaster General Health Neuroscience Institute is the only facility of its kind in Central Pennsylvania, offering a full spectrum of neurological care—from diagnosis and medical management to recovery—in one central location.
cutting-edge rehab
The 22,000-square-foot institute includes a comprehensive rehabilitation and therapy facility, featuring a kitchen, laundry, bed, and full bathroom to help patients master every day skills, along with a large gym equipped with cutting-edge balance assessment and recovery technology. The goal of the Neuroscience Institute is to bring expert minds together to provide patients with exceptional, coordinated care.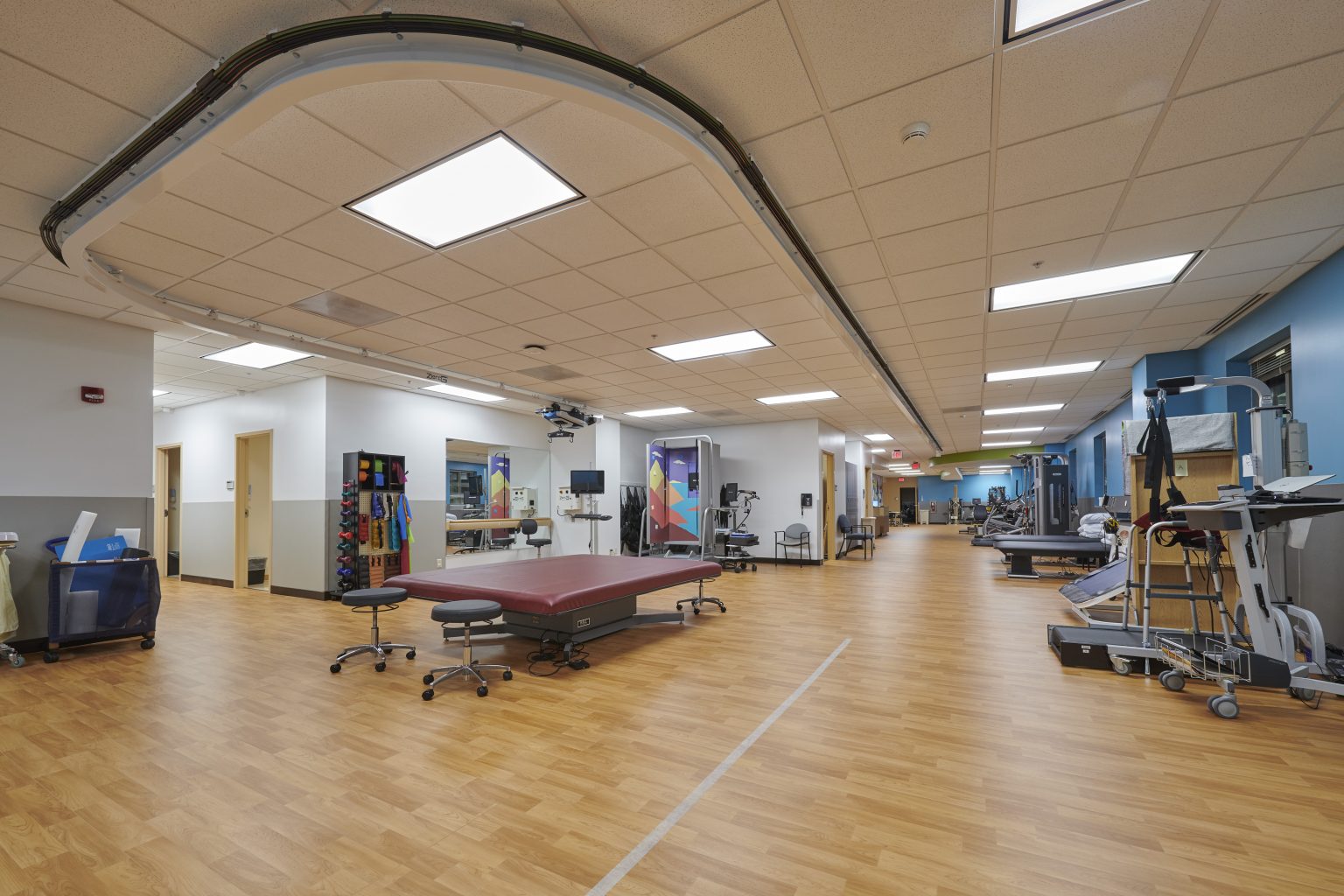 Location: Lancaster, PA
Size: 22,000 SF
Services: Architecture; Interior Design