Park Boulevard | First Montgomery Group
Spiezle led the site-planning, conceptual architectural design and redevelopment plan coordination for a 192-unit, luxury apartment complex located in Cherry Hill, NJ. Spiezle developed a concept on the 7.26 acre site that was based on the primary site amenity – views of the Cooper River and adjacent county park. The building form was established to allow for a majority of the units to have views of the park by creating two courtyards; an active courtyard with a swimming pool, fire pits, and other active recreation and a contemplative courtyard with layout and reading areas.
waterfront view apartments
A primary goal of the project was to set the standard for luxury apartments in the southern New Jersey region through the incorporation of high design with building amenities such as an outdoor pool/water feature, club spaces, a business center; fitness areas with local programming, concierge service, pet grooming and other luxury amenities.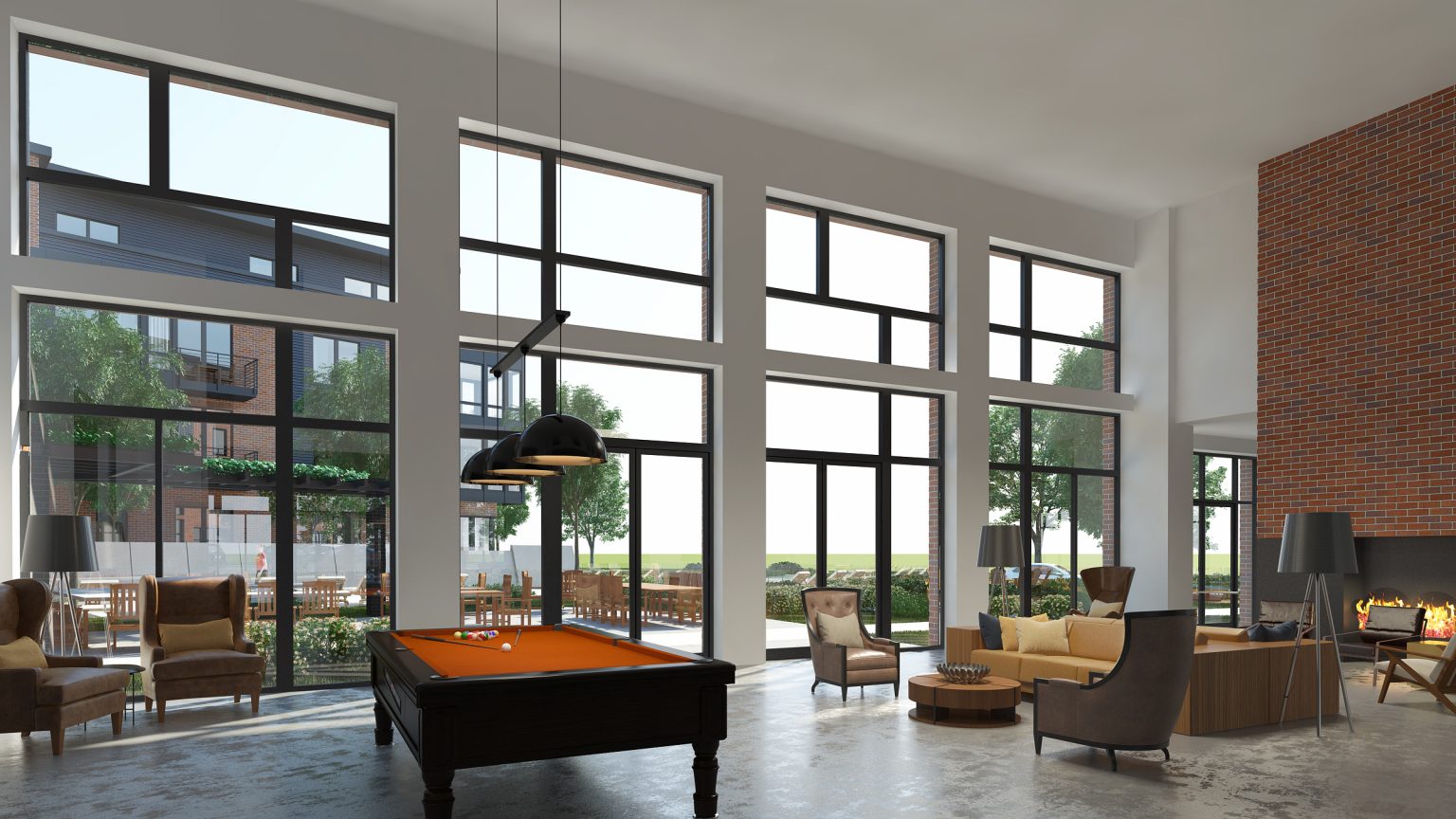 Location: Cherry Hill, NJ
Size: 7.26 acres, 192 Units
Services: Architecture; Master Planning