Shubert Pavilion | Actors Fund Home
Located in Englewood, NJ, this unique senior living community established in 1902, makes the lives of retired entertainers uplifting and engaging with its new resident-centered assisted living, memory care, and sub-acute units. The Actors Fund Home opened the doors to the new three-story Shubert Pavilion which serves as a continuation of the ongoing rebuilding, expanding, and preservation of the Actors Fund Home.
assisted living
The construction of Shubert Pavilion was the second phase of a massive reconstruction and repositioning project that will increase the population of the community and bring with it, valuable amenities that will support rehabilitation and well-being. The new light-filled and airy pavilion surrounds an open-air courtyard dedicated to rehabilitation as well as passive enjoyment of nature.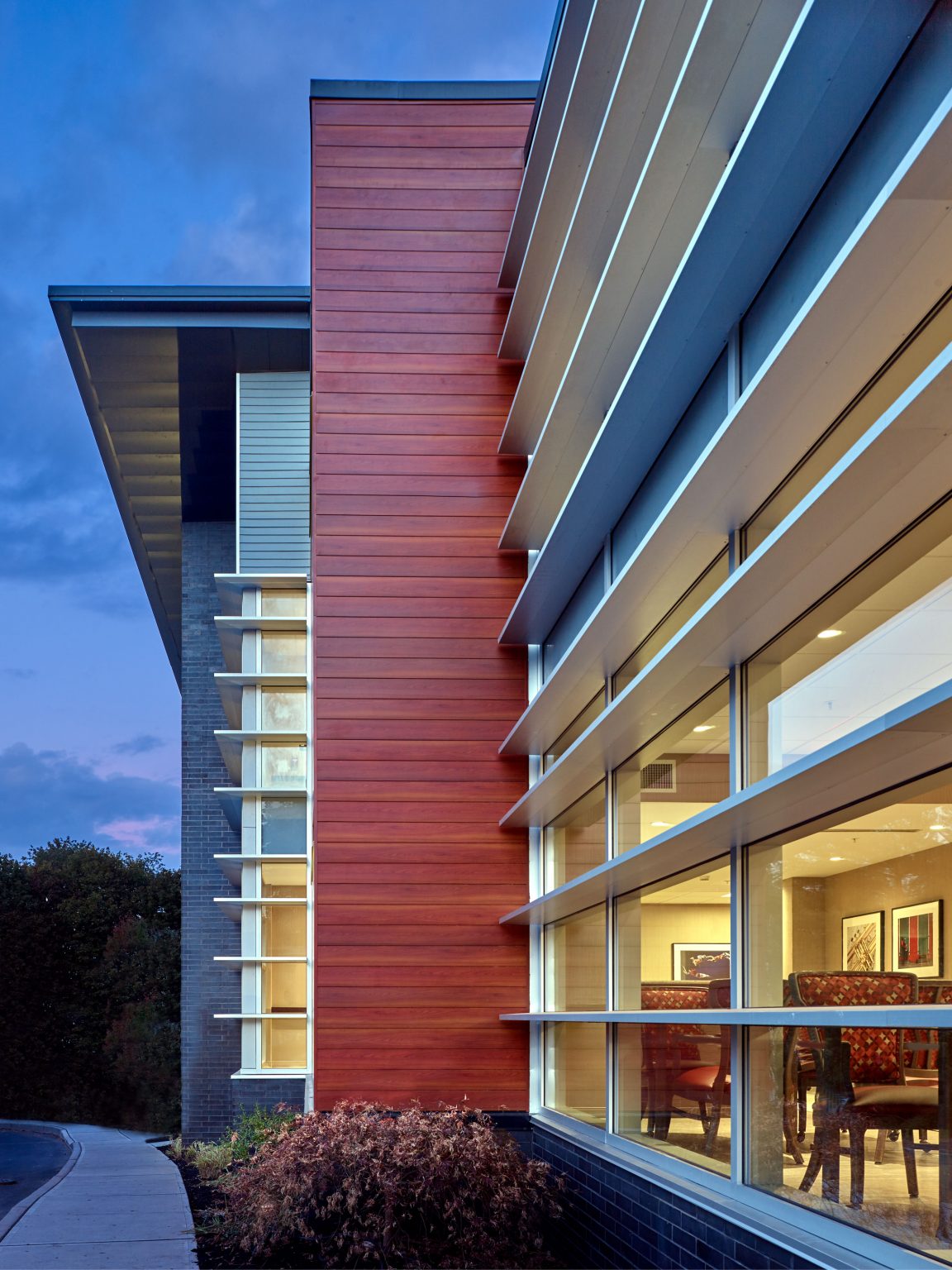 Location: Englewood, NJ
Size: 55,000 SF
Services: Architecture; Interior Design; Landscape Architecture