Wesley Student Center | Williamson College of the Trades
The Wesley Student Center was built on a slope at the heart of Williamson's campus, informed by our Master Plan, seamlessly linking the academic, residential, and athletic regions of campus. The design of the Center was heavily influenced by the College's Mission to "prepare deserving young men to be respected leaders and productive members of society." This facility creates spaces that solidify the offerings for Williamson by providing holistic experiences for learning, working, and playing which has been considered a resounding success by the entire Williamson community.
heart of the campus
The design of the building blends modern and dynamic elements with the history, Frank Furness style of the rest of the campus. The facility contains a large gym, elevated track, lounges, game room, club/multi-purpose rooms, weight/cardio room, and E-Sports facility.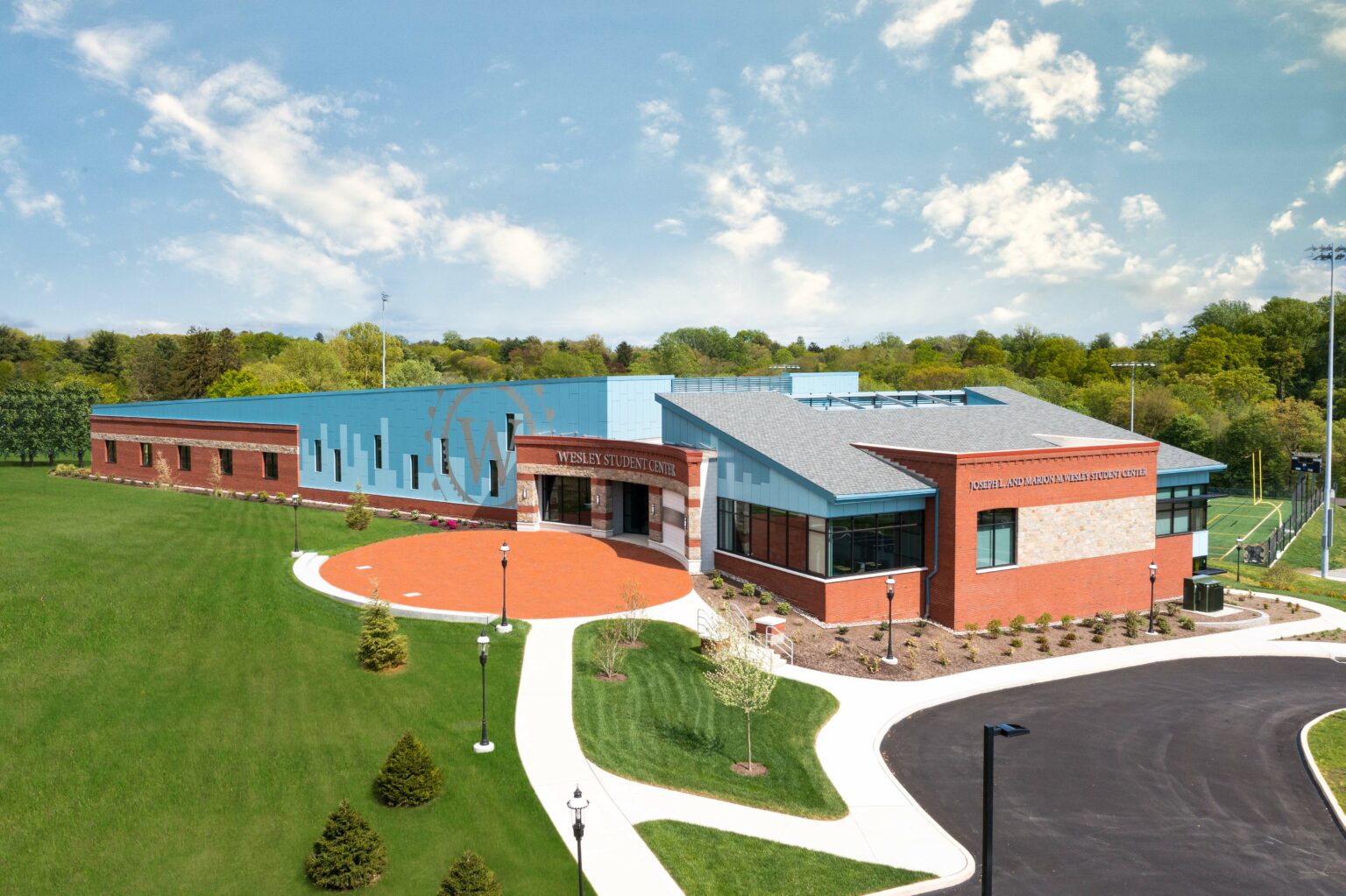 Location: Media, PA
Size: 30,000 SF
Services: Architecture; Construction Administration; Interior Design