Spiezle Hosts Executive Roundtable
Last month, Spiezle hosted an executive roundtable at its Hamilton location titled "Aging Forward: What's Next?" The event, which drew a variety of attendees from the senior living and healthcare professions, featured talks by experts in government and policy, dining trends, information technology, and engagement.
"My view of our role as architects is that we are advisors, entrusted to add value to an organization's physical assets," said Steve Leone, who is a Principal at Spiezle and oversees the senior living and healthcare markets. "As such, we must learn as much about the organization to ensure close alignment of physical environment and operational goals."
The event kicked off with a lunch demonstration by Morrison Community Living's Senior Corporate Executive Chef Adam Grafton, who showed how easy it is to add flavor and nutrition to the menu for residents, patients, and their families. From there, a number of experts gave quick, five minute presentations before the group broke out and discussed critical topics and challenges they face.

"Our discussions were so valuable," said attendee Jordan Strohl, Administrator of Actors Home in Englewood, NJ. "It wasn't just about seeing people you know, it was really informative and productive."
The open discussion touched on a variety of topics, including affordability of senior housing and care, recruiting and retaining quality staff, implementation of technology and artificial intelligence, and the value proposition of small house model.
"It's important to not only get together to discuss the changes and challenges that our industry is facing, but to be challenged ourselves to find potential solutions" said attendee Roberto Muñiz, President & CEO of Parker Health Group."I was glad that Spiezle was able to provide such an engaging, dynamic, and thought-provoking environment for this kind of discussion, I think these types of conversations should happen more frequently."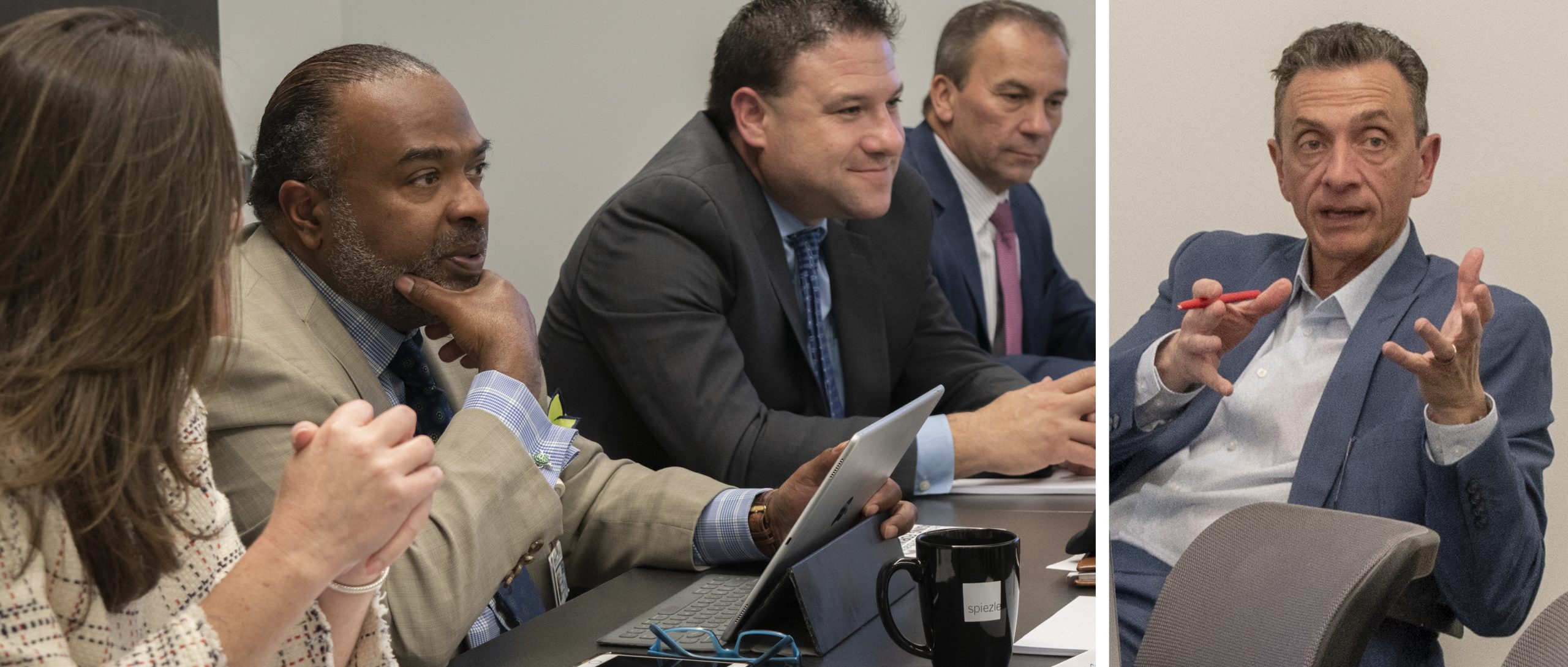 The event wrapped up with a light dinner and socializing.
"I enjoyed getting to meet some new colleagues and catching up with colleagues I already know while having the opportunity to learn what is going on in other communities," said attendee Susan Love, CEO of Lions Gate. "I left the event feeling energized and enthusiastic."