Spiezle Promotes Jill DiClementi to Associate Principal
Spie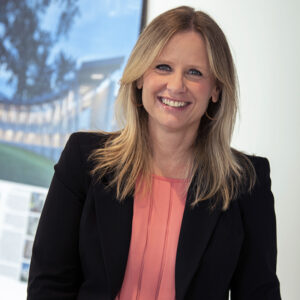 zle is proud to announce that Jill DiClementi, ASID, NCIDQ, has been promoted to Associate Principal.
Jill has been with Spiezle for more than 5 years. Her creativity, collaboration and talent have led our Interior Design team to new clients, new markets, and new service offerings, including furniture procurement. Her passion inspired designs continually exceed her clients' vision and goals.
"We are excited to announce Jill's promotion to Associate Principal," said Thomas Perrino, President & CEO of Spiezle. "Jill has been an instrumental part of our firm's overall growth both culturally and professionally. We look forward to witnessing, and supporting, Jill's continued evolution in her new role."
In addition to her award-winning designs, Jill strives to mentor young professional women in the workplace and has taught interior design courses in undergraduate and graduate programs at various colleges and universities. She has been a member of ASID since 2003. She is active in CREW, Women in Healthcare, and POWER.
Jill is a graduate of the Indiana University of Pennsylvania with a Bachelor of Science in Interior Design. She has a Master of Science in Interior Design from Drexel University.